Cuba Photography Workshop
Join me on this incredible Cuba photography workshop adventure of a lifetime. Located in the heart of the Caribbean, Cuba is an island paradise that has eluded many US-based travelers over the years. It is here that you will find a large variety of unique and engaging photo experiences that are nearly impossible to come by in any other country. From the classic cars of Havana to capturing the mountainous region of Vinales to walking the cobblestone streets of the Trinidad (a world UNESCO site)…Cuba is truly a photographers paradise. With the recent US Government changes to the VISA process for US citizens, my team is here to help you secure your VISA so that you can join this incredible adventure. 
Cuba Photography Workshop
When it comes to travel destinations, Cuba is currently one of the most popular countries for travel photographers worldwide. While the local landscapes are beautiful, it is the Cuban people that make the country so unique. Throughout our time in Cuba, you will find plenty of opportunities to talk with and engage with Cubans (we will help translate as necessary) as we explore all that the country has to offer. On this trip of a lifetime, we will spend our time traveling between three main cities: Havana, Vinales, and Trinidad. While Havana offers incredible opportunities to photograph classic cars, city skylines and the amazing people that call it home, Vinales takes us into a mountainous region of Cuba where we will dedicate some of our time to the tobacco farms and farmers that inhabit the valleys. Last but not least, we have the picturesque city of Trinidad. With its colorful buildings, cobblestone streets and proximity to a variety of amazing experiences with some Cuban cowboys.
Throughout your Cuba photo workshop, we will be staying at local Casas rather than the government-run hotels. This not only provides us with a much more intimate experience as we interact and engage with local families each day, but it is one of the few ways where we can make sure that the money we spend in Cuba goes to the families that need it. Also, while your workshop tuition covers Breakfasts and Dinners, there will be times when you have free time to explore during the middle of the day, where you will then be responsible for purchasing your lunches.
At the end of the day, Cuba is one of the safest and most photogenic countries in the world, and I look forward to having you join us for an incredible island adventure that you will never forget!
Join Us in Cuba!
With two photo instructors present for the duration of the workshop, you will have plenty of opportunity for one on one instruction to further the skills that you feel you need to work on. If the workshop is full and you want to be added to the waiting list, click HERE.
* please read the workshop F.A.Q. section on this page to learn more about visiting Cuba and check out our cancellation policies if you have any questions.
Areas to Explore
Cuba Photography Workshop
Join the Workshop Waitlist to learn more about any upcoming adventures...
Join the Workshop Waitlist to learn more about any upcoming adventures...
WHEN DOES THE WORKSHOP START?
The workshop begins on February 3rd, 2024 in Miami, FL where we will meet at 8am in the airport to board our flight to Havana, Cuba.
WHEN DOES THE WORKSHOP END?
The workshop ends on February 8th, 2024 after dropping you off at the airport in Havana, Cuba, to catch your flight back to Miami.
WHAT AIRPORT DO I FLY IN & OUT OF?
We will meet as a group in Miami (MIA), FL on February 3rd, 2024 before boarding the same flight to Havana, Cuba (HAV). We will be returning to MIA through Havana on the way back to the US. To be safe, you might want to book a room at a hotel near the MIA airport and fly home the following day.
DO I NEED A VISA TO ENTER CUBA?
If you are a US citizen, the answer is YES, but don't worry. We will handle all of your VISA needs when it comes to helping you prepare for this trip.
No, with this workshop we will spend each night in a Cuban "Casa" with local Cubans. You will have your own private room with another participant (Single Occupancy available for an additional charge) with a private bathroom. The Casas are safe and offer an amazing opportunity to connect and engage directly with the Cuban people while on this adventure.
While most of Cuba is still "off the grid", things are changing quickly. Public WIFI spots are popping up all over the country, providing opportunity to connect with friends and family occasionally throughout our travels in Cuba.
SHOULD YOU BRING ANY CASH?
While your transportation, main meals, and accommodations are all paid for, you will want to have some money on hand to buy gifts, alcohol, snacks and provide any optional tips to our guides or drivers. You can exchange US dollars in Cuba, but you will get hit with a high exchange rate. Bringing Canadian dollars or Euros will benefit from a lower exchange fee.
CAN WE BRING THINGS TO DONATE TO THE CUBAN PEOPLE?
Yes, you can, but please connect with my team before you decide to bring anything along with you. We will make sure any donated goods will be given to people in need during our trip.
Meet Your Instructors & Guides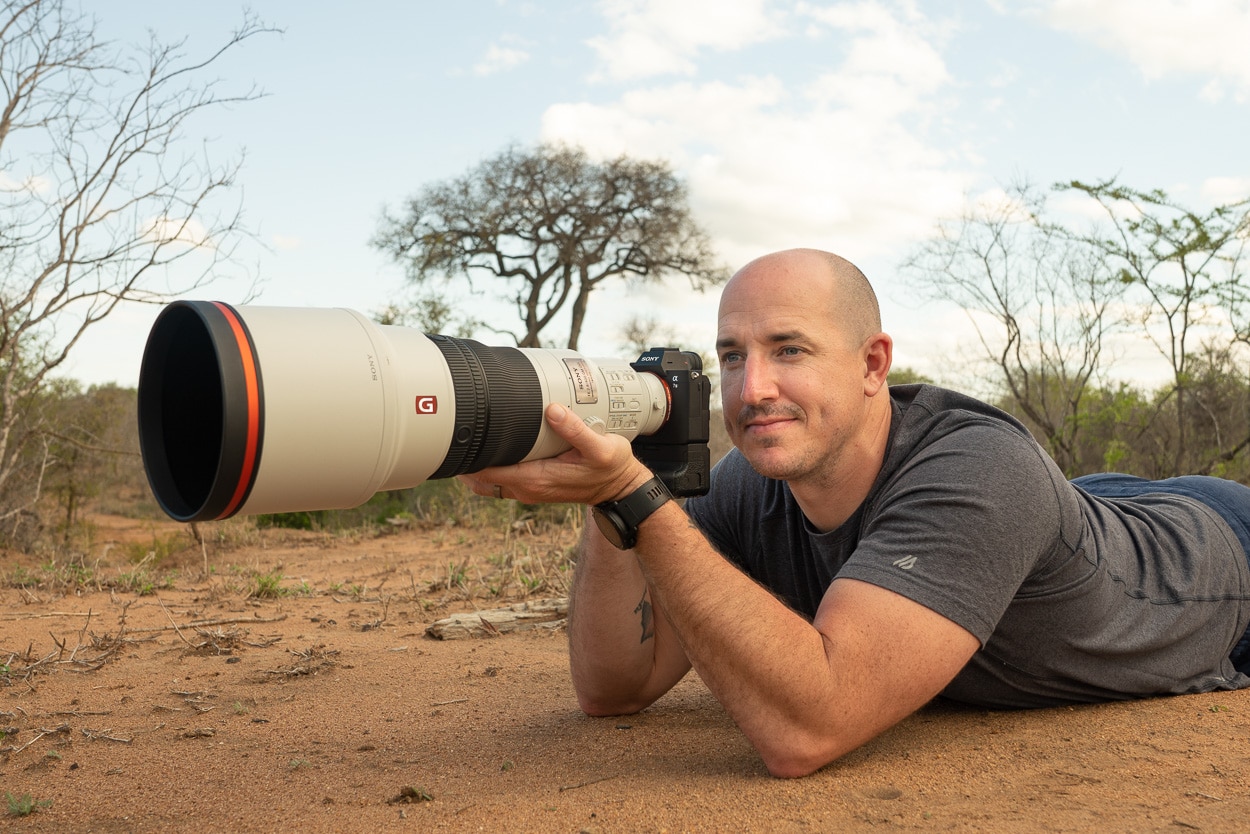 Colby Brown
Owner/Photographer/Author
Colby Brown is a photographer, photo educator and author based out of Eastern Pennsylvania. Specializing in landscape, travel and humanitarian photography, his photographic portfolio spans the four corners of the globe and all 7 continents. Not too long after picking up his first digital camera in 2006, Colby was leading workshops for National Geographic in South America, further spurring his love for both travel and photo education. In 2011, he founded The Giving Lens, an organization that blends photo education with support for various non-governmental organizations (NGO) and causes around the world, such as child education, clean drinking water projects, and women's rights. Rene Lecour
Founder of Amigo Skate
Lifelong action sports enthusiast Rene Lecour founded the skateboard charity Amigo Skate Cuba was a family project with his wife and son in 2009. Since their inaugural visit Rene has traveled to Cuba over 45 times and their small family mission has turns into an international movement which has donated several tons of skateboards, music instruments and art supply's to children across Cuba. The group also partner with other like minded individuals to host free skateboarding safety classes, art instruction, skateboard competitions, yoga clinics, photography instruction, concerts, and all types of events to promote peace and international brotherhood between our two nations.
Other Workshops Worth Checking Out!
March 27th - April 5th, 2024
April 8th - 17th, 2024

Patagonia is one of the most wild, beautiful & dramatic mountain ranges on the planet. We split our time between the incredible Torres del Paine National Park in Southern Chile and Los Glaciares National Park in Argentina, home to both Cerro Torre and Mt. Fitz Roy.
Cancellation & Refund Policy
No one wants to miss out on a trip of a life time…but things do happen. In those situations, the following applies…
The first thing to note is that deposits are not refundable, but they are transferable.  In addition, all cancellations are subject to a minimum of a $150 service charge to cover PayPal transaction fees. In most situations, we ask for the remaining balance of a workshop is to be paid 120 days from the start of the workshop in question. If you wish to cancel within 120 days from the start of a workshop and we find someone to fill your spot, you would be entitled to receive a refund (minus your deposit and the $150 processing fee) or transfer to another workshop with no penalties or fees.
If we don't find someone to fill your spot, what does your refund window actually look like?