Uganda Photo Safari
A Trip of a Lifetime
Come join me on an incredible Uganda Photo Safari in East Africa. The truth is that Uganda is one of my favorite countries on the planet. This is not only because of beautiful people, rich culture and diverse landscapes but because it is home to some of the most jaw-dropping wildlife experiences in the world. In Uganda, you will find the endangered Silverback Mountain Gorilla, located on the western edge of the country in the Bwindi Impenetrable Forrest. If you are looking for a profound and impactful photographic experience that you will never forget, look no further than our Wild Uganda adventure!
July 27th – August 3rd, 2024
In terms of wildlife, our journey through Uganda begins in the capital city of Kampala where you will fly into the Entebbe International Airport. From there we will head North to Kibale National Park, where we will spend a day tracking and photographing troops of wild Chimpanzees. After that, we move to Queen Elizabeth National Park, where we will enjoy a mixture of game drives and boat cruises to see more hippos, elephants, buffalo and if we are lucky, the famous tree-climbing lions of the region. The workshop ends with two back to back days in the Bwindi Impenetrable Forest, where we will spend our time tracking two different large troops of Silverback Gorillas, which will be an experience you will never forget!

Uganda Photo Safari
While most of our photography workshops require a deposit of only $1000, Uganda is different in that we need to secure the permits for both the Silverback Gorillas and Chimpanzees many months in advanced. These permits are tied to your passport and are not refundable or transferable. . If the workshop is full and you wanted to be added to the waiting list, click HERE.
* please read the workshop F.A.Q. section on this page to learn more about visiting Uganda and check out our cancellation policies if you have any questions.
Uganda Photo Safari Adventure
What Other Animals Might You
Encounter on our Uganda Photo Safari?
Join the Workshop Waitlist to learn more about any upcoming adventures...
Join the Workshop Waitlist to learn more about any upcoming adventures...
WHY TAKE A COLBY BROWN PHOTOGRAPHY WORKSHOP?
A GREAT question! As a professional wildlife, landscape, and travel photographer for the last 15 years, I have been very fortunate to have worked all over the globe, documenting various aspects of this beautiful planet that we live on. I have extensive experience shooting in nearly every climate you can imagine and even some you can't 🙂 On top of this, I absolutely love teaching. I have worked for National Geographic as a photography instructor in South America and currently, I average around 10-15 workshops year after year. I am a firm believer in the organic approach I take to teaching photography, which involves a mixture of technical, philosophical, and hands-on learning that gives you the best opportunity for not only furthering your photography skills but retaining that information as you progress as an artist well after our time together has ended.
WHEN DOES THE WORKSHOP START?
The workshop starts on July 27th, 2024 in Kampala, Uganda. This is an arrival day so you can arrive at any point during the day and we will pick you up from the airport and take you to our hotel.
WHEN DOES THE WORKSHOP END?
The workshop ends on August 3rd, 2024 in Kampala, Uganda. We will drop you off at the airport for your flights out that day.
WHAT AIRPORT DO I FLY IN & OUT OF?
You will fly out of the Entebbe International Airport (EBB) in the capital city of Kamapla, Uganda.
ARE COVID-19 VACCINES REQUIRED?
We will abide by the rules and regulations of the Uganda government, which will be updated as we get closer to the workshop dates.
WHAT ARE OUR ACCOMMODATIONS LIKE?
As we move around Uganda, we stay mostly at 3+ star accommodations. The rooms are comfortable and spacious, the staff is excellent, and the locations are ideal for our photographic priorities in the region.
HOW MANY NATIONAL PARKS WILL WE VISIT?
Our adventure includes access to three major National Parks in Uganda. Bwindi with the Silverback Gorillas, Kibale with the Chimpanzees and Queen Elizabeth with the tree-climbing lions, elephants, hippo, and much more!
WHAT CAMERA GEAR IS NECESSARY?
Because this workshop focuses on Wildlife photography, I do recommend that you bring something equivalent to a 100-400mm lens. While wildlife certainly can get closer, we try to avoid those situations as best as possible, for both the animal's safety and ours. When it comes specifically to the Silverback Gorillas, I find a fast 70-200 f/2.8 lens usually works the best!
HOW HARD ARE THE HIKES TO FIND THE GORILLAS?
The truth is that you never know. There have been times where my permitted group has found Gorillas within 30 minutes of light trekking while other times it took multiple hours. A good way to support the local communities is to hire porters to not only help you carry your bag/camera gear but also help you along the paths as we move through the jungle to find the Silverbacks.
WHAT HEALTH & SAFETY MEASURE WILL BE IN PLACE ?
While the US and many Western countries have wide availability for the vaccine, many countries, such as Uganda, do not. While in-country we will be required to follow all COVID-19 health and safety protocols given to us as tourists from the government of Uganda. As we get closer to the workshop date, we will describe in detail what those measures will be. That said, our drivers and guides will be vaccinated that are with us throughout the duration of our adventure.
Meet Your Instructors & Guides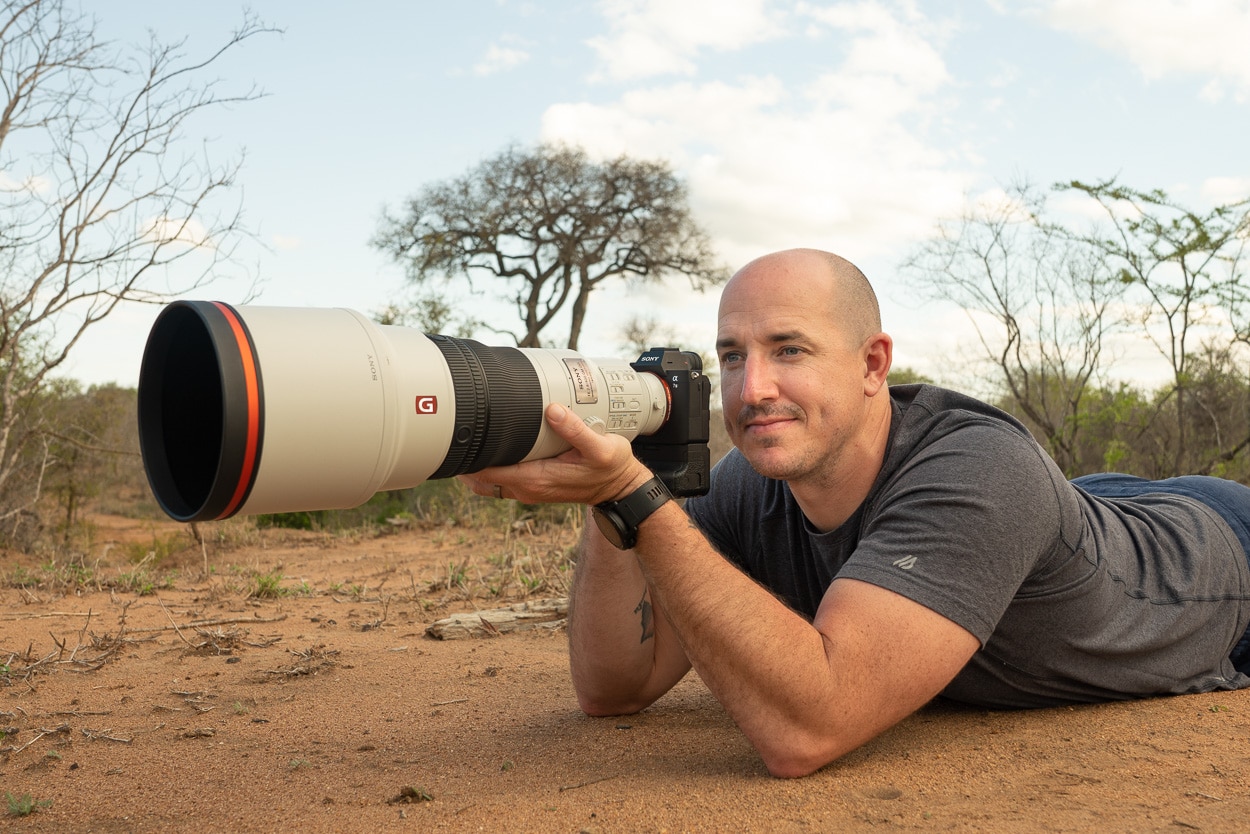 Colby Brown
Owner/Photographer/Author
Colby Brown is a photographer, photo educator and author based out of Eastern Pennsylvania. Specializing in landscape, travel and humanitarian photography, his photographic portfolio spans the four corners of the globe and all 7 continents. Not too long after picking up his first digital camera in 2006, Colby was leading workshops for National Geographic in South America, further spurring his love for both travel and photo education. In 2011, he founded The Giving Lens, an organization that blends photo education with support for various non-governmental organizations (NGO) and causes around the world, such as child education, clean drinking water projects, and women's rights.
Other Workshops Worth Checking Out!
July 8th - 13th, 2023

Visiting Iceland in the Summer is one of the best times to explore this amazing country. Not only are lupines in bloom and waterfalls at peak flow, but the midnight sun provides endless hours of soft beautiful light as sunset and sunrise converge, often providing up to 6 hrs of golden light each evening!
Cancellation & Refund Policy
No one wants to miss out on a trip of a life time…but things do happen. In those situations, the following applies…
Uganda is unique in that it requires a permit to see the Gorillas. Unfortunately, the $1700 deposit for this adventure is 100% non-refundable or transferable because it is used to secure your permits to see those amazing animals. Those permits are tied to your passport #s and therefore are not refundable or transferable.  Outside of that, all cancellations are subject to a minimum of a $150 service charge to cover PayPal transaction fees. In most situations, we ask for the remaining balance of a workshop to be paid 120 days from the start of the workshop in question. If you wish to cancel within 120 days from the start of a workshop and we find someone to fill your spot, you would be entitled to receive a refund (minus your deposit and the $150 processing fee) or transfer to another workshop with no penalties or fees.
If we don't find someone to fill your spot, what does your refund window actually look like?