With the digital mirrorless revolution is in full swing with the photo industry, many photographers (pros and aspiring photographers alike) are moving away from their bulky and heavy DSLR bodies and lenses. While many people were interested in the thought of going mirrorless when it first hit the scene a few years ago, the truth was that mirrorless technology couldn't compete with the offerings of a DSLR at the time. Fast forward to today, and things are much different story.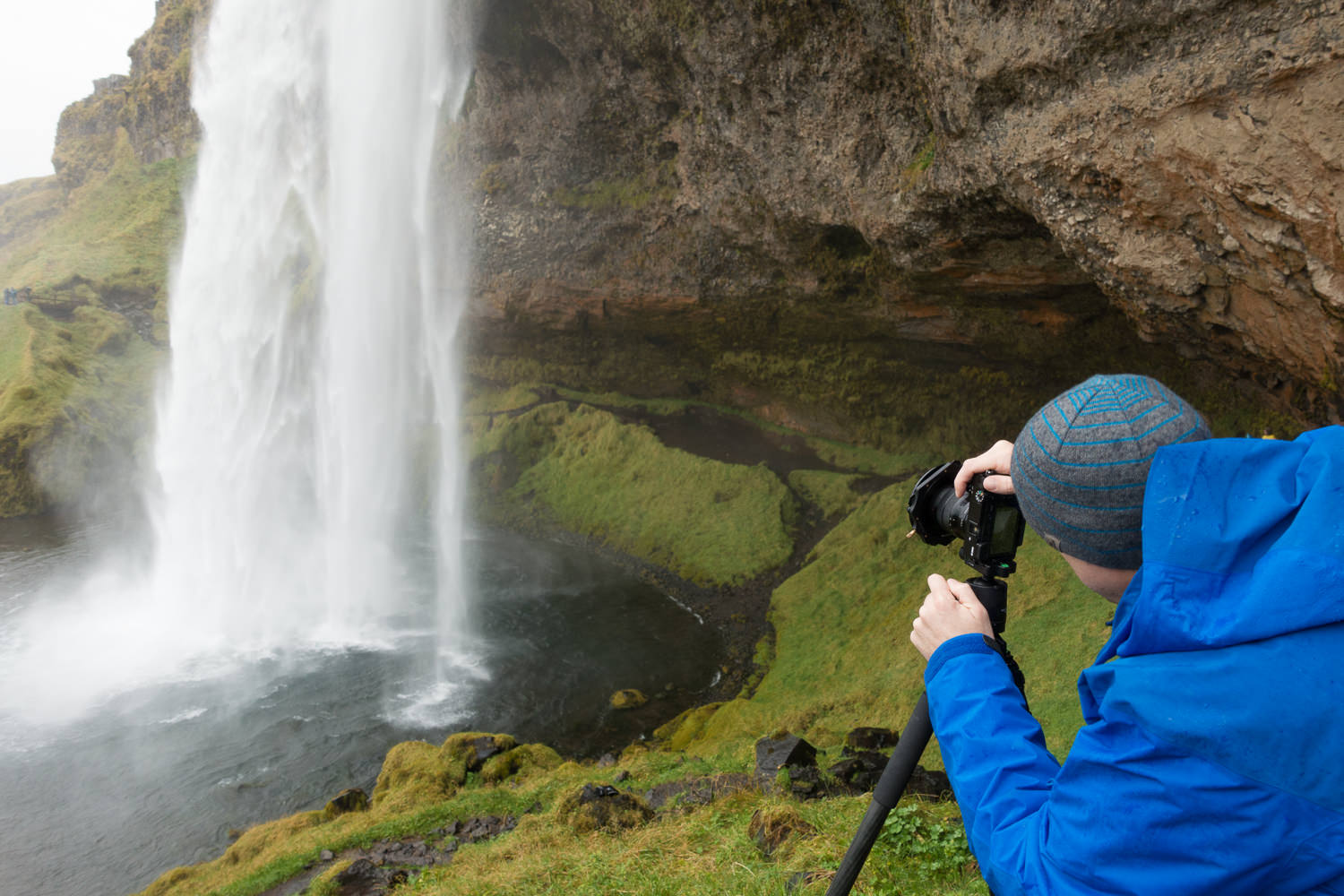 Now days many mirrorless cameras not only match DSLRs in terms of image quality and features, but are also more affordable. Take the portable Sony a6000 I am reviewing today as an example. Not only is this camera small and lightweight, it shoots 11fps, has over 179 phase detection auto focus points and costs less than $600.
All this being said, you might be asking yourself why am I reviewing the Sony a6000 now in March of 2015, especially considering that it was announced roughly a year ago. Additionally, there are rumors of an a7000 coming out later this year…so why now? Well the truth is that I have enjoyed using this camera and after a year of taking the a6000 all over the globe (Canada (3x), Iceland (5x), Norway, Australia (2x), Hawaii, Japan, Oregon and Yosemite National Park) and using it in a variety of different environments (snow, rain, humidity, hail, arctic temps) it is safe to say that I am ready to share my thoughts. Lets go ahead and get started!
Specs
Camera Format – APS-C (1.5 crop factor)
Lens Mount – Sony E-Mount
Pixels – Actual: 24.7 mp | Effective: 24.3 mp
Max Resolution – 24mp: 6000 x 4000
Sensor Type/Size – CMOS, 23.5 x 15.6 mm
Memory Card Type – SD, SDHC, SDXC, Memory Stick Pro Duo, Memory Stick Pro HG-Duo
Video Recording – 1920 x 1080: 60 fps, 24 fps | 1440 x 1080: 30 fps | 640 x 480: 30 fps
Auto Focus Points – 179 Phase Detection: | 25 Contrast Detection
Viewfinder Type – Electronic
Viewfinder Coverage – 100%
Viewfinder Pixel Count – 1,440,000
Rear LCD – 3″ Widescreen Tilting LCD (921,600)
ISO Sensitivity – 100-25600
FPS/Burst Rate – Up to 11fps
Built In Flash – Yes
Max Sync Speed – 1/160 second
Wifi – Yes
GPS – No
Battery – 1x NP-FW50 Rechargeable Lithium-Ion Battery (1080 mAh)
Dimensions – 4.7 x 2.6 x 1.8″ / 120.0 x 67.0 x 45.0 mm
Weight – 12.13 oz / 344g with battery and memory card
Build/Portability
One of the biggest benefits of moving to a mirrorless camera system is simply how portable they are. When I moved from Canon (5D Mark III & 1Dx) to Sony's mirrorless systems the weight of my camera bag was literately cut in half. While this might not be a selling point for some, for travel/adventure photographers like myself…this is a big deal. If you have ever carried 45lbs of camera gear up a 18,000ft mountain…you know what I mean.
The Sony a6000 weighs just 12.13oz (including the battery and sd card) and can easily fit in the palm of your hand. In fact, I was surprised at how small and light weight it was when I first opened up the box. Its portability is one of the many reasons that I have taken it on so many trips, even those where I felt like I didn't need it. It is simply so small and light that it was easy for me to simply throw it into my gear bag with the rest of my cameras and not think twice about it.
Overall the build quality is solid and should be familiar if you have used any of Sony's other APS-C mirrorless bodies. While lightweight, it still feels pretty solid in my hands. At the same time, my hands are pretty big (I am 6″3 after all) and at first it takes some getting used to, especially if you are coming from a DSLR. Overall the button placement is pretty good, although there are only two custom buttons (C1 & C2), even though you can custom configure a few of the normal buttons as well (AEL, center button, left button, right button and the down button).
The viewfinder is electronic, which is a nice change of pace from a standard DSLR with an optical viewfinder. The difference is that with an optical viewfinder, you are essentially seeing what your eye sees, which can help in certain situations such as low light, but the scene you are seeing is not what your camera will capture. With a digital viewfinder, you are seeing exactly what your cameras sensor will capture. Change your settings to darken or lighten your scene and it will reflect in what you see through the viewfinder. While it takes a little to get used to this difference, I find it much more useful for my photography as I also know exactly how my images will expose for a given photo. The only negative I have found is there since you are looking at a digital version of your scene, there is a very small delay in what you are seeing through the viewfinder to what is happening in real life. If you are not aware of this, you might just barely miss that perfect moment with subjects in motion. Either way, it is good to know going into using this camera.
Lastly, like all other newly released Sony mirrorless bodies (both APS-C and FF), the a6000 has an articulating LCD screen. While I initially thought this feature wasn't all that impressive, the truth is that I found myself using more than I thought I would, especially when working from very low vantage points, such as having the camera near the ground. Instead of laying down in the dirt with my tripod (or hand holding it) I can now tilt the screen so I can look directly down on it from above, frame my shot and capture the photo. The trade off to this is that because your LCD is separated from your camera body, it is more susceptible to cold weather because cold air can get behind it. When working in extreme environments like the arctic (below -30 degrees), I found the LCD screen would slowly begin to freeze after 30-45 minutes of use. I would than have to return to the car and warm it up before contining on (if I wanted to continue using the LCD screen.
Notable Features
Just as with any digital camera these days, the a6000 has a few features that are noteworthy based on my experience using them in the field. Here are three of my favorites.
11 FPS
It is crazy to think that a sub $600 camera, let alone a mirrorless camera, can shoot up to 11 frames per second…but the a6000 can. It easily reminds me of my days with the Canon 1Dx (which captured 14 fps). When you put the a6000's drive mode into the "continuous high" mode and hold down the shutter button, it sounds like a little machine gun. I enjoyed using this feature when working with wildlife photography (as seen below) or when working with subjects that were in motion. At 11fps, you can even hand hold some landscape images where you wish to bracket but don't have a tripod ready.
As far as AF accuracy, the Sony a6000 performs pretty decently, although not 100% on par with a DSLR like the Canon 1Dx. This isn't too surprising considering the $6000 price difference between the two. This being said, you can generally expect 7-8 shots out of 11 being pretty tac sharp with moving subjects. The others might be thrown off by a multitude of reasons, such as your choice of shutter speed, hand movement or maybe just the AF system not adjusting fast enough in relation to your subject in motion.
On-Board Wifi
When I first heard of wifi for digital cameras I thought it was a gimmick…I mean who would use it? Turns out…I would. When I am working from the road and need to upload something quick to a client or need to share an image with social media, it is super simple to open the Sony PlayMemories app (Android | IOS) , enable the wifi on my a6000 and transfer a few images over to my phone or tablet. From there I can do some simple edits in Lightroom Mobile or Snapseed (Android | IOS) and share with the world. Once you have your wifi setup on your camera, the whole experience just takes a few seconds. It is super simple to use!
In addition to just transferring images, you can also use the mobile app to control you camera and capture images remotely, a cool feature, but one I haven't used all that much.
App Support
One of the other benefits of having wifi support with your phone is the possibility to download apps to your camera that expand its functionality. This specific feature is not unique to the a6000, but is apart of the ecosystem that Sony has built for all recent mirrorless cameras. My favorite app by far is the timelapse app that allows you to easily create timelapse movies. Not only does it make the process dead simple, but it allows you to record both RAW & JPEG versions of the images, allowing you to have the RAW files to work with individually while using the JPEG images to create your timelapse movie for you based on the settings you choose before hand. This takes a lot of the challenge out of creating timelapes and it is a lot of fun to use as well.
Battery Life
One of the few trade offs to moving to a mirrorless system is the reality that not only are the camera bodies and lenses smaller and lighter…but as are the batteries. Mix that with the fact that mirrorless cameras have all electronic parts (such as an electronic viewfinder) and you probably get what I am saying. The battery life of the a6000, just as with all mirrorless cameras, will be less than their DSLR counter parts. The Sony a6000 uses the NP-FW50 battery that holds a charge of 1080 mAh. A Canon 5D Mark III battery has a charge of 1750 mAh while the battery with the Canon 1Dx holds a charge of 2450 mAh. This means that you will get longer battery life per battery with most DSLR batteries in comparison. The good news is that the NP-FW50 battery is smaller and lighter (making it more packable/portable) and cheaper. I carry a few with me at a time and haven't run into a problem yet. In addition, it is good to know that the Sony a6000, a7, a7II, a7s and a7r (among other cameras) all use the same battery, so if you own a few of the Sony camera bodies (or plan to), you can rest easy knowing that they all share the same battery size.
With the Sony a6000, you can expect the battery to last through roughly 280 – 325 shots per battery on average. I have had times where it handled well over 500 when using the burst mode while photography snow monkeys in Japan. As usual, many other factors come into play with battery life such as temperature, image review times and how long you leave the LCD screen on between shots.
Recommended Lenses
While you can pick up the body of the a6000 for less than $600 (even less than $500 with some sales), you will still need lenses to go with it. Here are a pick of a few of my favorite lenses to match up with the a6000. Before I begin though, it is important to note that while Sony has an E mount for APS-C bodies and an FE mount for Full Frame mirrorless cameras, both are interchangeable. With the Sony a6000, I can use any of my FF fe mount lenses that I use on my A7II, A7s or A7r full frame bodies.
Sony 10-18 f/4 E
Starting with the widest of the Sony E mount zoom lenses, the 10-18 f/4 e mount lens is a must have for any landscape photographer. It is sharp, relatively fast and super lightweight. Its biggest drawback is simply its price, which is just under $1000. However if you can get past that, it is a solid lens to add to you gear lineup. On the crop sensor of the a6000, the 10-18mm range is actually 15mm – 27mm (multiple by 1.5). Here are a few images examples…
Sony 16-70 f/4 E
Next on the list is the Sony 16-70 f/4 e mount lens which is a great everyday/walk around lens. It is very sharp in the center and pretty sharp in the corners. Because of its effective mm range on the a6000 (24mm – 105mm) it can work in most situations. It has pretty solid bokeh at f/4, although don't expect it to compete too much with an f/1.8 lens. This lens is also a little expensive at just short of $1000, but still worth it in my mind. Here are a few image examples…
Sony 70-200 f/4 FE
Last but not least, and probably my favorite lens to use with the a6000, is the Sony 70-200 f/4 fe lens…which is the full frame telephoto lens I also use with my a7II, a7s and a7r full frame Sony bodies. This combination is fantastic. The 70-200 is super sharp, has fast af and when pared with the 11fps and 179 af points of the a6000, makes a killer combination. Also with the crop sensor of the a6000, this lens mm length is extended farther than when I use it on my FF Sony bodies to 105mm – 300mm.  Here are a few image examples…
Other Notable Lenses
In addition to the lenses that I highly recommend above, there are two other worth mentioning. That being said, I haven't extensively used these lenses but have heard form many friends and colleagues that they are affordable alternatives to the above options (although they aren't as sharp in terms of IQ).
Sony 16-50 f/3.5-5.6 (Kit Lens)
While you can pick up the Sony a6000 for less than $600 bucks these days, for another $100 you can get this kit lens which is a good deal for those on budgets. It won't be as sharp or quick to use as the lenses above, but it s a solid starting lens. For less than $100, it is a good deal. (LINK)
Sony 55-210 f/4.5-6.3
If you can't afford picking up the Sony 70-200 f/4 FE lens that I mentioned above, another viable alternative is the Sony 55-210 which typically goes for less than $350. On occasion you might find it as a package deal with the Sony a6000 and kit lens for less than $200 extra. For the budget conscious, this lens is a solid contender that has received solid reviews throughout. Also remember that when used on the crop sensor of the a6000, the reach of this lens is extended to 82.5mm – 325mm. (LINK)
Recommended Accessories
While the a6000 is easy to use on its own, these 3rd part accessories are a vital part of my equipment bag each time I bring the a6000 along with me out into the field.
Wireless IR Remote
While Sony offers their own wired and wireless remotes, I have often find them over-priced compared to their competition that work just as good. For me, my go to wireless remote for the a6000 (as well as the a7II, a7s and a7r) is the Opteka RC-3 remote. At $7.95, this affordable remote will work wonders for you, especially if you shoot from a tripod and or want to get involved in long exposure or night photography.
L Bracket
One of the most important accessories that I pick up for every one of my digital cameras is an L bracket, generally from Really Right Stuff. This metal bracket fits on the bottom and side of your camera and allows you to easily change the orientation of your camera while working with a tripod with ease (changing from shooting horizontal to vertical). On top of that, it will allow you camera and tripod to maintain a true center of gravity in each position instead of having your camera lean off to one side of your tripod when taking a vertical shot.
Dual Battery Charger
Because the battery for the a6000 doesn't last supper long, you will find yourself charging your batteries a bit more than with a standard DSLR. Of course with the Sony mirrorless line of cameras you can simply plug your camera into a charger using a standard micro USB cord to charge it, but if you have multiple batteries like I do, this won't work. The solution is to pick up a dual battery charger. While there are a few options out there, my favorite is again from our affordable friends at Opteka. The trick is that they don't sell a dual charger specifically for the a6000 battery…but all of their chargers have replaceable battery trays. So what you do is purchase a dual charger such as THIS one for $15 and than pick up two Opteka chargers (link) separately and than swap the battery trays when they all arrive.
Then benefit of this system is not only that you can charge two batteries at once, but that the charger will come with both a wall plug and an AC/DC plug so you can charge your batteries in your car as well.
SOTC Gallery
Here is a gallery of images straight out of the camera from the Sony a6000.
Finalized Images Gallery
While some of you prefer SOTC images, others like to see what can be done with an image from a camera they are interested in. Here is a small gallery of finalized/edited images from the Sony a6000.
RAW Files
There are always one or two pixel peepers reading every review. For those that want to see just how much you can push the RAW files from the Sony a6000, check out the following two images below. Click on either image or on the link found in each caption to download and play with the images to your hearts content.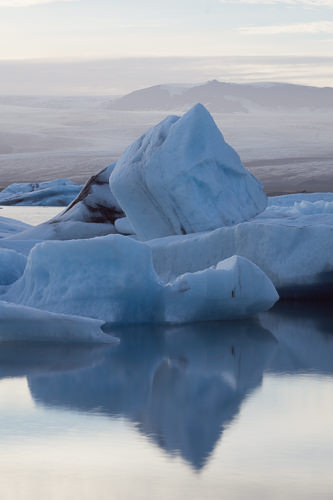 Pros
Price/Affordability
Portability/Size
Great IQ
11 FPS
Great AF system (179 AF points)
Sony App Support
Can use Sony FE lenses
Cons
Short Battery Life
Burst Mode AF accuracy
Slight Electronic Viewfinder Delay
Final Thoughts
If you told me two years ago that for less than $600 I could get my hands on a mirrorless camera that not only compares to most DSLRs in terms of features, functionality and image quality, but beats many of them, I would of thought you were crazy. To me, Sony has created an incredible camera at an incredible price point that is honestly hard to beat. On top of it being much more affordable that most DSLRs, it offers awesome image quality, 11 fps shooting and an AF system that for the most part is better that most other cameras out there. In addition, add Sony's wifi/app support and its growing line of both e & fe mount lenses, and the Sony a6000 becomes an even better deal.
All this being said, no camera is perfect and the a6000 does have its short comings. For starter, the battery life could be better. If you are coming from a DSLR, you might be surprised at the difference in battery life. Additionally, while the AF as a whole is impressive (with 179 AF points covering almost all of the frame), the system does hit its limits when using full burst mode with moving subjects. While 7-8 keepers out of 11 in a short burst is impressive in its own right, you might find yourself missing one or two important frames from time to time. The Canon 1Dx and Nikon D4 will certainly perform better in that regard…but in reality…they should considering they cost 10x – 12x as much.
Lastly, you might be asking yourself why you should think about picking up a year old camera, especially given Sony's aggressive release cycle. While there is undoubtedly a Sony a7000 coming out at some point in the next 8 months, the Sony a6000 is still an incredible camera in its own right. At less than $600, it is an easy addition to most photographers gear setups and when a new version comes out, the a6000 will than go on sale and be an even bigger bargain that it already is.
If you have any questions about the Sony a6000, please feel free to leave them in the comments below!
*full disclosure
As stated by law, I must let you all know that I have partnered with Sony and I am a Sony Artisan of Imagery, much like Canon's Explorer's of Light or Nikon's Ambassadors. Regardless of my affiliation with Sony, they did not ask or pay me to write this review. On top of that, I stand by my opinions. Even if you think my thoughts or opinions are tainted, I have provided enough evidence between SOTC images, edited photos and even RAW files for you to look through, dive into and dissect to your hearts content. In addition, your trust is important to me and it wouldn't take long for many of you to call me out if I was wrong in anything I stated here.
Lastly, some but not all of the links in this review are affiliate links. If you wish to support me and are thinking about picking up this any of the items discussed in this review, feel free to click through the links. You pay nothing extra in the process.