Come join us on this incredible Bolivia photography workshop adventure set in the heart of the Andes in this wild and beautiful region of South America. Our main focus will be on Astro/Landscape photography as we experience some of the darkest skies on the planet as I help teach you how to creatively photograph the incredible Milky Way over the famous Salar de Uyuni (the largest salt flats in the world) for multiple nights through this workshop. It is here that you have the chance to photograph the perfect reflection of the milky way using pools of water that have accumulated during the rainy season in this part of the world.
March 8th – 14th, 2024
March 16th – 22nd, 2024 
Bolivia Astro Photography Workshop Adventure
The night skies of Bolivia is one of the most sought after destinations for landscape & astrophotographers around the world. With its breathtaking dark skies, massive wide open vistas, high altitude lakes and unique wildlife, the term "Bucket List Location" comes to mind. On this trip of a lifetime, we will spend time not only exploring the Salar de Uyuni, but a wide variety of other locations in the region as well.
The trip both begins and ends in the capital city of La Paz, where we will photograph the city skyline with the Andrean Mountains in the background. From there we fly down to the Salar de Uyuni to focus our attention on the night sky each night as the Milky Way makes an appearance. Next, we head to the incredible Laguna Colorada, the famous red algae-infested lake that is home to 10's of thousands of different species of Flamingos, including the Chilean, Andean and rare James's. Then it is back to the Salar de Uyuni for one last night of Astro photography before hopping on another domestic flight back to La Paz the following morning, where the workshop ends.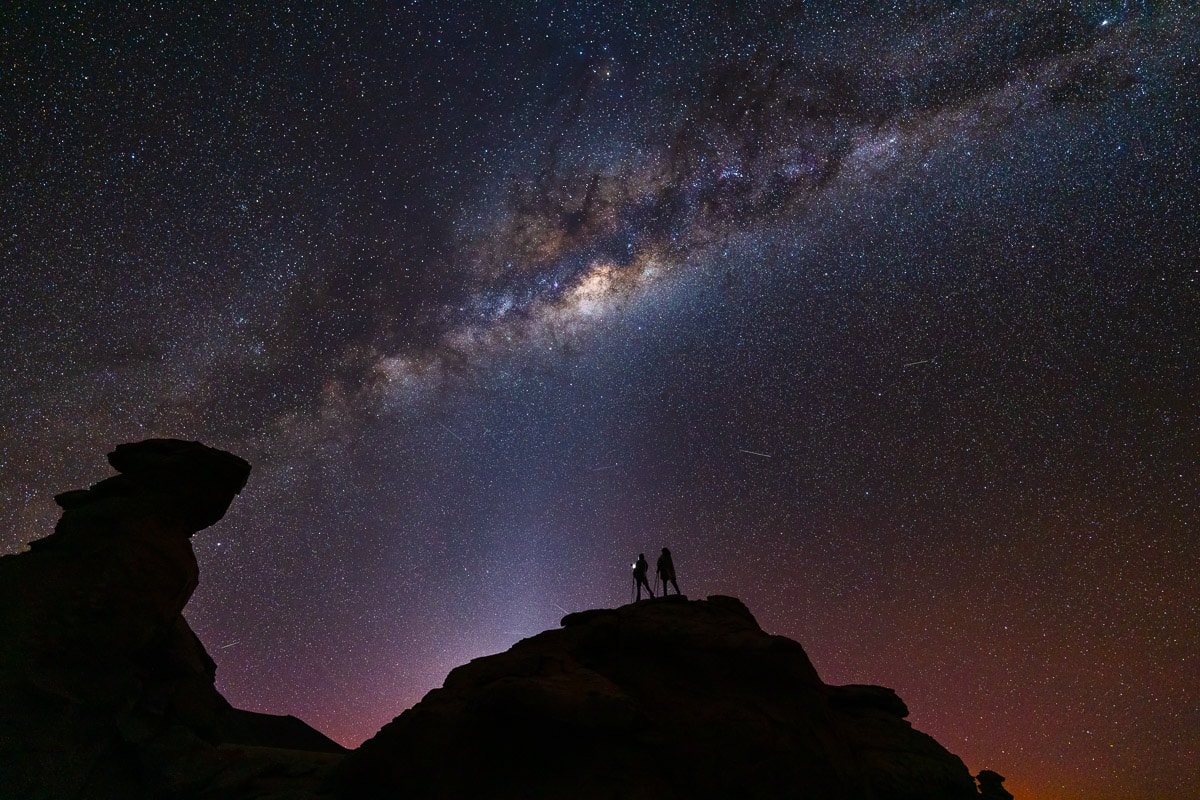 Bolivia Photography Workshop Adventure
With a small workshop group, you will have plenty of opportunities for one on one instruction to further the skills that you feel you need to work on. If the workshop is full and you wanted to be added to the waiting list, click HERE.
March 8th – 14th, 2024 (SOLD OUT)
March 16th – 22nd, 2024 (Half Full)
* please read the workshop F.A.Q. section on this page to learn more about visiting Bolivia and check out our cancellation policies if you have any questions.
All Workshop Deposits Are Transferable to
Other Workshops if Something Comes Up...
*See our Cancellation Policy for more info...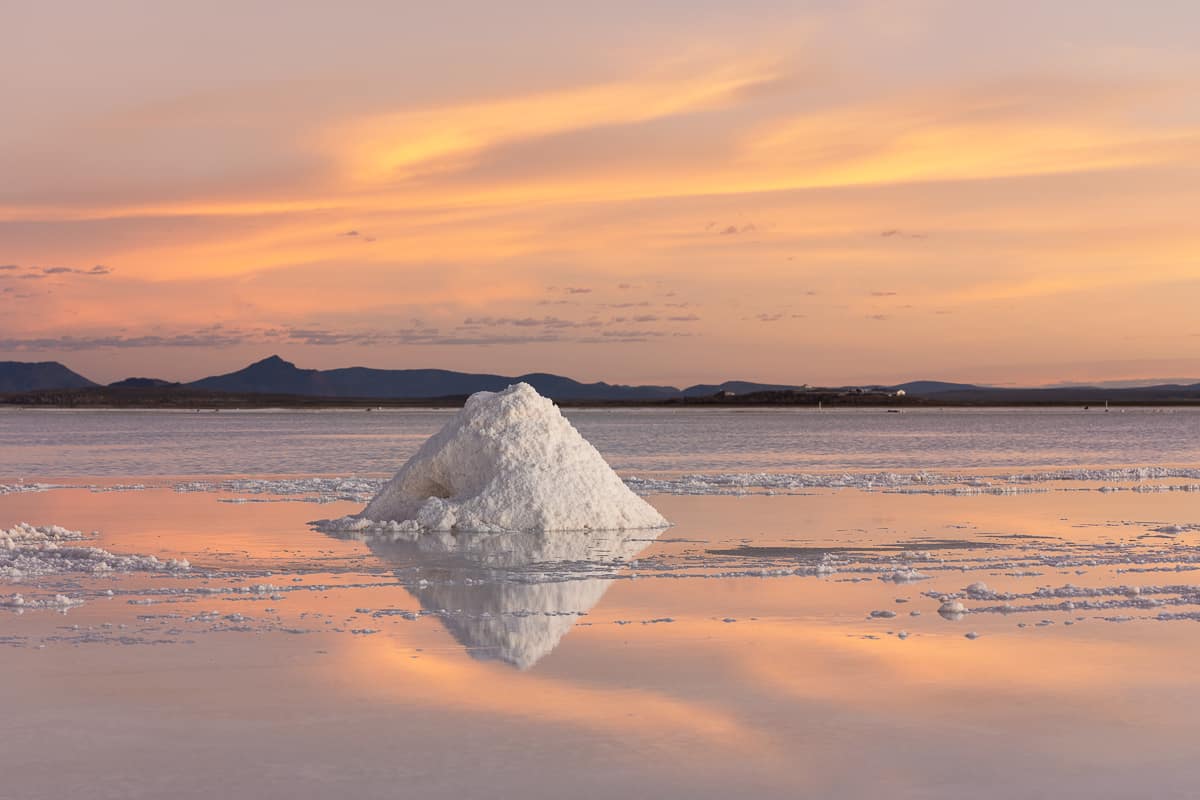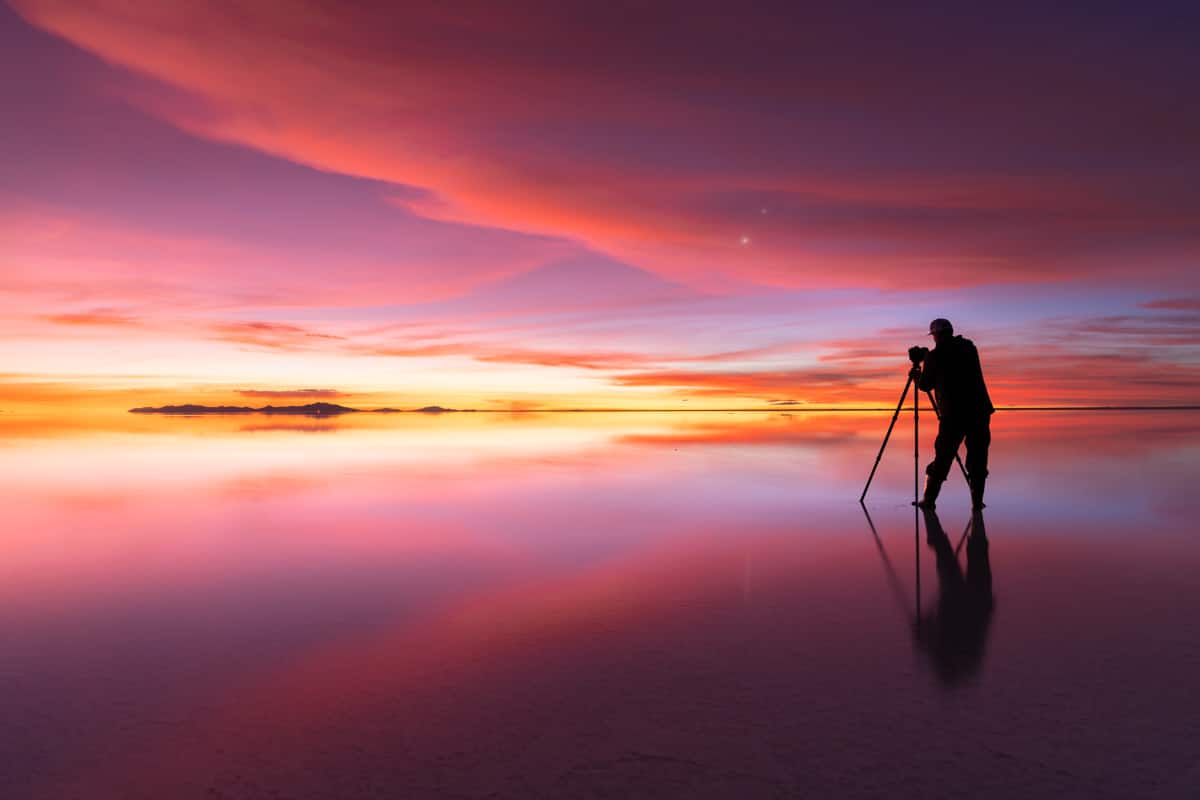 Areas to Explore
Bolivia Photography Workshop Adventure
Join the Workshop Waitlist to learn more about any upcoming adventures...
Join the Workshop Waitlist to learn more about any upcoming adventures...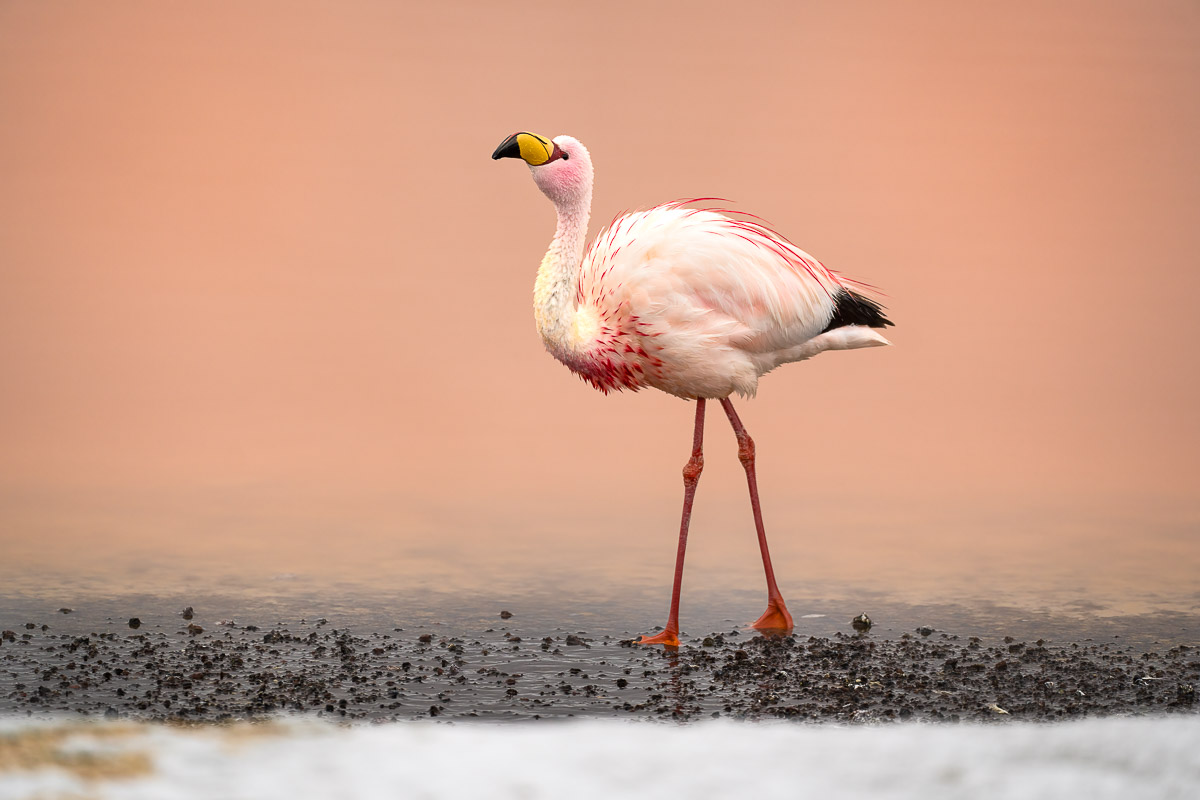 WHY SHOULD I JOIN YOUR BOLIVIA WORKSHOP?
Although I might be a bit biased, you should definitely join! 😉 While several photography workshops are offered in places like Bolivia, none offer a similar experience. Not only have I been working as a photo workshop instructor for 18 years, including time leading trips for National Geographic, but I have also spent much of my career exploring South America. My first trip to Bolivia was back in 2012, which caused me to fall in love with this amazing country! I work hard to ensure I meet each of my clients at their own level, providing ample one-on-one time while we are out in the field. This, combined with the "collaborative learning environment" that we foster on all our trips, provides a unique and engaging learning experience for photographers of all levels with this workshop. We aim to ensure you get everything possible out of this workshop experience!
WHICH AIRPORT DO YOU FLY INTO?
This workshop starts in La Paz, Bolivia (LPB airport code) on the first day of your workshop, which acts as an arrival day. You can arrive at any point during the day, but we do have a planned sunset shoot over the city, so if you can find a flight that arrives in the morning or mid-day, that would be best. 
WHICH AIRPORT DO YOU FLY OUT OF?
We arrive back in the capital city of La Paz, Bolivia around mid-day on our final day. You should book your flights out for the late night of the final day of our workshop or early the following morning.
DO YOU NEED A VISA TO ENTER BOLIVIA?
Depending on your home country, you might need a visa to enter Bolivia. Be sure to check with your local Bolivian embassy for all entry requirements.
WHAT COVID RESTRICTIONS WILL BE IN PLACE?
As Bolivia adjusts its COVID regulations, so will Colby Brown Photography. We will update this section of the FAQ closer to the start date of the workshop with any relevant information.
WHAT IS OUR PHOTOGRAPHIC FOCUS?
This workshop's main focus will be Astro/night photography around the Salar de Uyuni, the world's largest salt flats. Outside of that, you will have plenty of opportunities to photograph various landscape scenes during sunrise/sunset and photograph wildlife, especially flamingos around Laguna Colorada, during the high-altitude southwest portions of our adventure.
WHAT CAN I EXPECT IN TERMS OF THE WEATHER?
Bolivia is known for its high-altitude deserts and mountainous landscapes. You can expect cold temperatures, especially at night. Depending on the weather, temperatures can reach in the 60s (F) during the day but drop down into the 30s (F) at night.
HOW DIFFICULT IS THE WORKSHOP?
All in all, this workshop is designed to be very accessible to the majority of photographers out there. While we will enjoy a few hikes throughout this adventure, they are generally easy with little elevation changes. The only challenging aspects of this workshop happen to be the general altitude of the locations we visit such as La Paz, the Salar de Uyuni and Laguna Colorada. For most of this adventure we will be above 12,000ft (3600m), so if you think you might suffer from altitude sickness, please consult your doctor before signing up for this trip.
HOW MUCH DOES A SINGLE SUPPLEMENT ROOM COST?
The workshop tuition listed above is based on double occupancy (shared rooms with another client of the same sex if you are traveling solo). If there is availability for a single room for the workshop, the cost is $850 USD extra. This is a first come, first serve basis and is based on room availability with our hotels throughout the country.
WHAT CAMERA GEAR SHOULD I BRING?
With a focus on Astro and landscape photography, you will want to have the lens mm length equivalent from 16- 200mm. This can include a 16-35 for wide-angle landscapes, a 24-70 (0r 24-105) as a walk-around lens, and a 70-200 to allow you to zoom in on distant mountains for some more intimate scenes. I highly recommend bringing a fast wide prime such as the 14mm f/1.8 from Sony so you can get as much of the night sky in your frame as possible without increasing your ISO too high. When it comes to the Flamingos, having something that reaches beyond 400mm can be very helpful as Flamingos tend to like to keep their distances in most situations.
In Colby's gear bag you will find the following…
Sony a1 (2)
Sony 14mm f/1.8 (For Astro)
Sony 16-35 f/2.8 GM (For Landscapes)
Sony 24-105 f/4 (All-Around)
Sony 100-400 f/4.5-5.6 GM or 200-600 f/5.6-6.3 G (For Wildlife)
Meet Your Instructors & Guides Colby Brown
Owner/Photographer/Author
Colby Brown is a photographer, photo educator and author based out of Eastern Pennsylvania. Specializing in landscape, travel and humanitarian photography, his photographic portfolio spans the four corners of the globe and all 7 continents. Not too long after picking up his first digital camera in 2006, Colby was leading workshops for National Geographic in South America, further spurring his love for both travel and photo education. In 2011, he founded The Giving Lens, an organization that blends photo education with support for various non-governmental organizations (NGO) and causes around the world, such as child education, clean drinking water projects, and women's rights.
A Great time in Bolivia!
The Bolivian Astrophotography Adventure workshop was exactly that, an adventure! The guides Colby uses were so great, taking care of us and our every need even at insane hours of the day. The salt flats did not disappoint, so many stars, and even saw two other galaxies! And Colby's method of guiding/teaching is great! He allowed us to get the shots we wanted without micromanaging. Thank you for the memories and a great trip!
Don't Go On This Workshop! (Just Kidding)...
Another meticulously organized workshop from Colby Brown in Bolivia! Experienced, responsible and helpful drivers of appropriate vehicles, excellent local guide, best available accommodation along with Colby's vast experience of all things people and photography made for a first class experience.
The workshop was centered around astrophotography in the Salar de Uyuni with an additional trip to the high(...)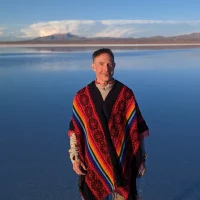 An Unforgettable Bolivian Adventure!
The Salar de Uyuni, the largest salt flat in the world, is breathtaking. Just standing in the middle of its 2,496,000 acres, with the vast expanse of Andean Dark Sky and millions of stars suspended over you, is well worth the price of admission. But of course, this is a Colby Brown workshop so there is so much more! Based on Colby's extensive travel in South America, you are skillfully guided to some of the(...)
Other Workshops Worth Checking Out!
March 27th - April 5th, 2024
April 8th - 17th, 2024

Patagonia is one of the most wild, beautiful & dramatic mountain ranges on the planet. We split our time between the incredible Torres del Paine National Park in Southern Chile and Los Glaciares National Park in Argentina, home to both Cerro Torre and Mt. Fitz Roy.
Cancellation & Refund Policy
No one wants to miss out on a trip of a life time…but things do happen. In those situations, the following applies…
The first thing to note is that deposits are not refundable, but they are transferable.  In addition, all cancellations are subject to a minimum of a $150 service charge to cover PayPal transaction fees. In most situations, we ask for the remaining balance of a workshop is to be paid 120 days from the start of the workshop in question. If you wish to cancel within 120 days from the start of a workshop and we find someone to fill your spot, you would be entitled to receive a refund (minus your deposit and the $150 processing fee) or transfer to another workshop with no penalties or fees.
If we don't find someone to fill your spot, what does your refund window actually look like?