Iceland Winter Photography Workshop
Come join us for an incredible Iceland Winter Photography Workshop adventure. Unlike our Summer Iceland Adventure that focuses on chasing the midnight sun, our time in Iceland in winter will be mostly focused on the Northern Lights and Ice Caves found in the South of Iceland. Each night we will track weather forecasts and solar storm activity, giving our group the best chance to see and photograph the incredibly gorgeous Auroras that Iceland is known for. Weather permitting, we will also enter a number of Ice Caves found near Jokulsarlon with experienced guides. These natural forming caves change year to year, but their sheer beauty and the stunning photographic opportunities they offer always remain the same.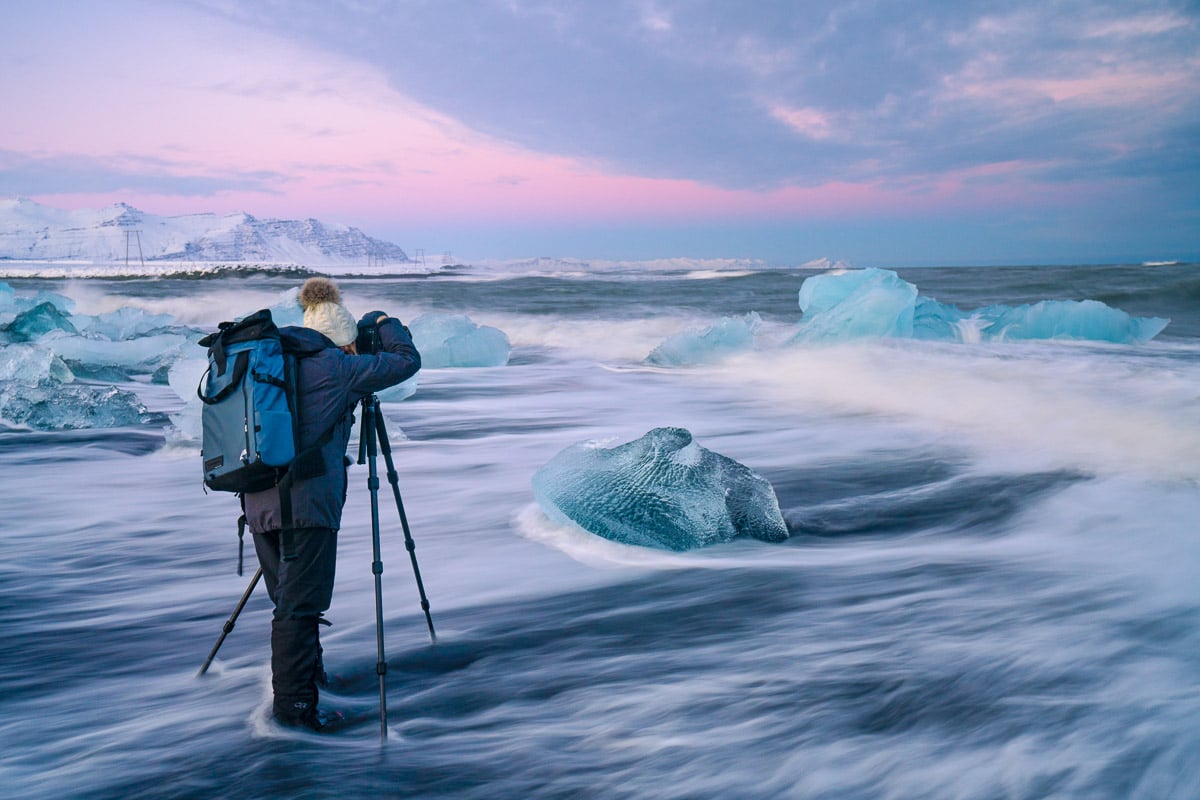 Iceland Winter Photography Workshop
Iceland is located in one of the northernmost regions on the planet. In March, you will get a chance to see Iceland in one of its most beautiful seasons, Winter. Historically, March is one of the best months to visit Iceland for a chance to see the Northern Lights. This is not only because the weather is a bit more forgiving then Dec – January, but solar activity from the sun (which causes Auroras) is typically at it's highest point during this 30-day span. If we are fortunate enough to get clear skies with the right conditions, the Iceland Aurora light show will be an incredible once in a lifetime photographic event!
In addition to Aurora hunting and photographing beautiful waterfalls along the way (Skogarfoss, Seljandsfoss, Bruarfoss, Gulfoss), we will also spend time exploring Ice Caves found near Jokulsarlon in South Iceland. Every year these Ice Caves change drastically because of the natural ebb and flow of the glacier, allowing for new and incredible experiences with each cave we visit. While our ability to reach these caves depends on accessibility and weather (we can't safely enter when it is raining hard), we will be working with experienced guides along the way to help us get in and out safely.
Payment for Iceland Winter Photography Workshop
With two photo instructors present for the duration of the workshop, you will have plenty of opportunity for one on one instruction to further the skills that you feel you need to work on. If the workshop is full and you wanted to be added to the waiting list, click HERE. The Workshop tuition is based on shared rooms. If you would like your own private room, it will come with an additional cost due during the final payment for this workshop. See the F.A.Q section for more details
* please read the workshop F.A.Q. section on this page to learn more about visiting Iceland and check out our cancellation policies if you have any questions.
All Workshop Deposits Are Transferable to
Other Workshops if Something Comes Up...
*See our Cancellation Policy for more info...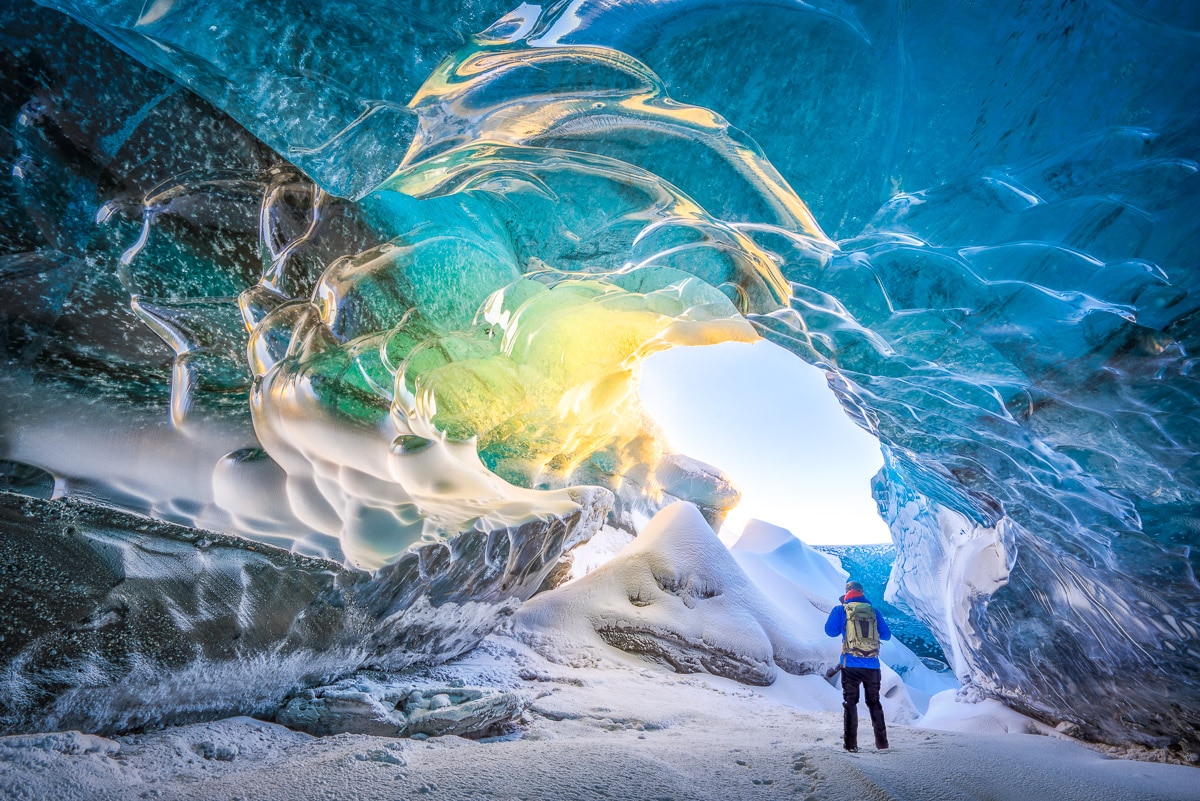 Areas to Explore
Iceland Winter Photography Workshop
Join the Workshop Waitlist to learn more about any upcoming adventures...
Join the Workshop Waitlist to learn more about any upcoming adventures...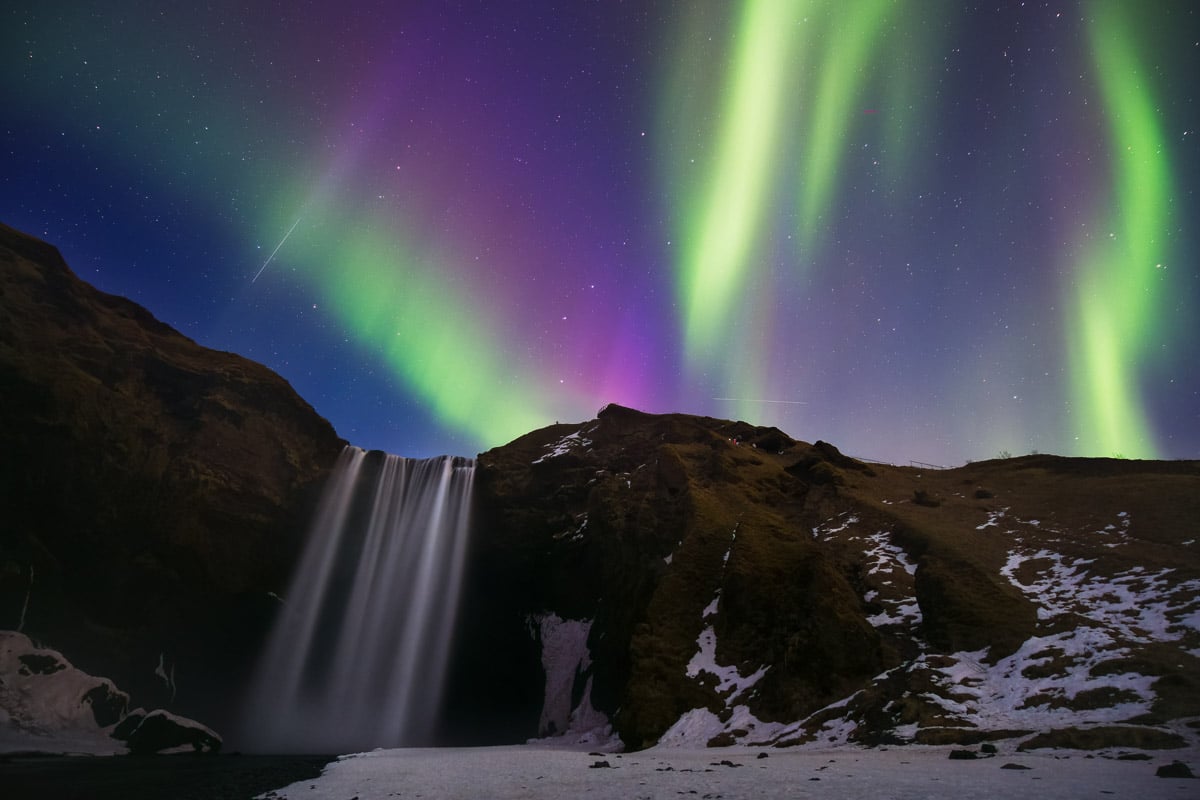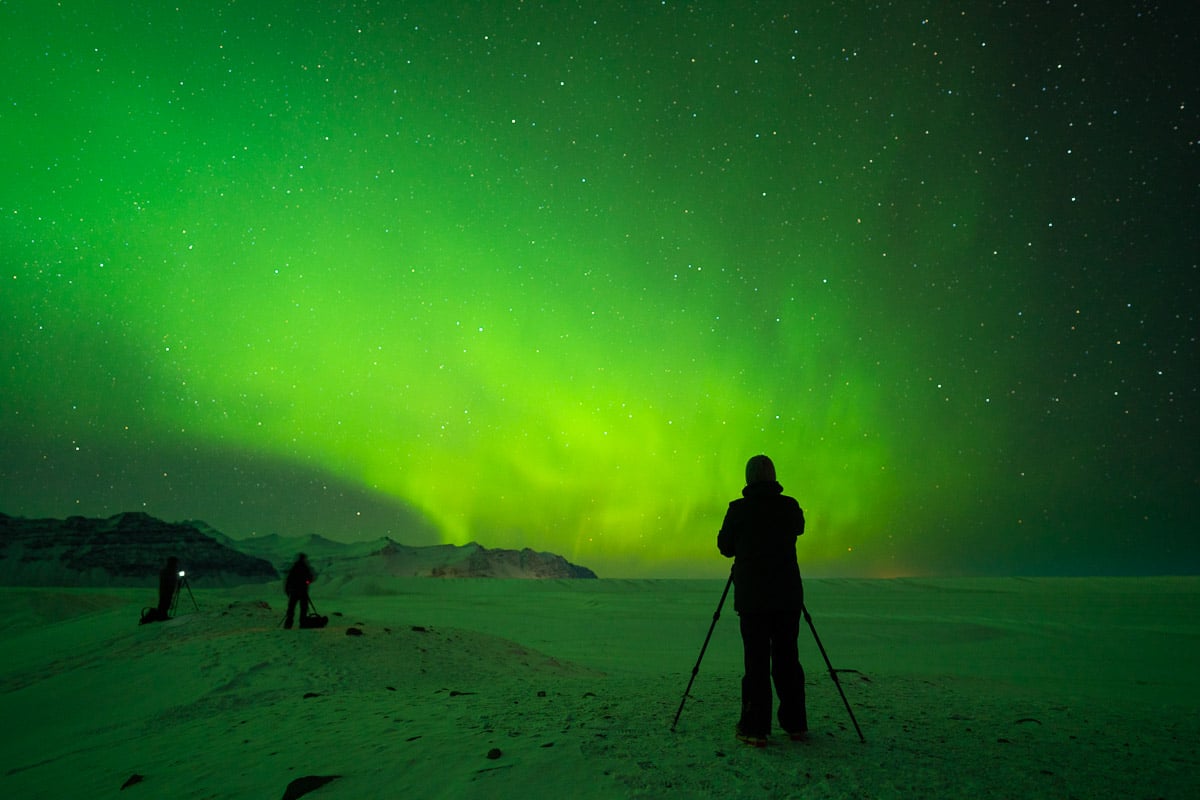 WHY SHOULD I JOIN THIS ICELAND WORKSHOP?
Absolutely! Although I might be a bit biased 😉 While several photography workshops are being offered in places like Iceland, none of them offer a similar experience! I have been traveling to Iceland since 2011 and now have over 36 trips under my belt. Over the years I have worked hard to train all of the photography instructors on my team, making sure you experience nothing but the best. You will receive a lot of 1 on 1 time in Iceland, making sure that your needs as a photographer are met at every stop.
WHEN DOES THE WORKSHOP START?
The workshop starts on March 4th, 2024 in the morning. You can either fly in the night before (March 3rd) and get a hotel or arrive early in the morning on the 4th, before 8am and our team will pick you up at the airport.
WHEN DOES THE WORKSHOP END?
The workshop ends on March 11th, 2024. Our team will drop you off at the airport between 2-3pm or to a hotel of your choice if you are staying longer in Iceland.
WHAT AIRPORT DO I FLY INTO?
You will fly into the Keflavik Airport (KEF) located roughly 50 minutes outside of Reykjavik, the capital of Iceland.
WILL WE SEE THE NORTHERN LIGHTS?
One of our main priorities with this workshop is to help you take some amazing images of the Northern Lights above the skies over Iceland. That being said, mother nature has to corporate for that to happen. Ideally, we want clear skies, cold temperatures and high aurora activity for a truly magical photographic experience.
WILL WE GET INTO AN ICE CAVE?
This is certainly priority #1 when it comes to this workshop, which is why we spend 3 nights close to Jokulsarlon where most of the ice caves are year after year. However, if the South of Iceland is hit with heavy rains or has high winds, the Ice Caves might be closed the day we are scheduled to go in. In this event, we will try our best to fit it in one of the other days while we are in the region.
DO WE STAY IN HOTELS?
Yes! We will stay in a small number of hotels located mainly in the South part of Iceland, which is where we focus our attention for the duration of this workshop.
WHAT ARE MICRO SPIKES?
One of the best purchases you could make before joining our Iceland Winter Photo Adventure would be to pick up a pair of Kahtoola Microspikes. This incredible product can slip under any boot while providing you with stability in cold/icy conditions. While we will be loaned a pair on the day of we enter an Ice Cave, you might want to have your own pair to use throughout the trip to help you stay on your feet if we have a very cold winter in Iceland.
HOW COLD WILL IT GET IN ICELAND?
While the temperature will certainly be cold, we are not talking arctic or sub-arctic temperatures. For the most part, you can expect the temperature to hover around 32F or 0C, although it can drop down a few degrees at night when we are photographing the Northern Lights.
WHAT ABOUT COVID 19?
It is too early to tell of any COVID-19 restrictions for this workshop in Feb/March of 2023. As we get closer to the workshop dates, we will update this section of the FAQ with more relevant information.
Meet Your Instructors & Guides Pedro Kin
Workshop Manager/Photo Instructor
Pedro is a Portuguese landscape photographer based in Slovakia but you'll often find him in the most scenic mountains, forests, and fjords of Europe. He has held the title of Workshop Manager and photo instructor with Colby Brown Photography for the past 5 years. Favoring the cold landscapes and the unspoiled nature of northern Europe, the higher latitudes do not stop him from going after the perfect shot. When not traveling the world with his camera, you can find him back home teaching workshops, testing new gear, and experimenting with photography.
Stan Moniz
Photographer/Film Maker/Photo Instructor
Born and raised in Oahu, Hawaii, Stan was a child of the ocean. His passion for the surf led him to a career as a professional bodyboarder which transitioned him into the creative space of capturing the adventure of the outdoors and the beautiful moving water through photography and film.  Now living in Southern California since 2005, Stan acquired a deep love for the desert night sky. In the ocean and under the stars is his focus, making Stan a unique creative above and below the water.  Skills aside, Stan brings an infectious positive high energy which opened doors to work with major brands such as Sony, Patagonia, and WaveStorm surfboards. Stan is also a contributing writer and educator by heart, leading workshops that help spark the fire for photography and filmmaking.
Other Workshops Worth Checking Out!
July 16th - 23rd, 2023

Join me next Summer as we explore one of the most remote and wild landscapes destinations left on the planet, the Faroe Islands. Between the incredible mountains, seascapes, waterfalls and hiking paths, now is the time to visit this amazing destination before it gets too popular like it's cousins Iceland & Norway.
Cancellation & Refund Policy
No one wants to miss out on a trip of a life time…but things do happen. In those situations, the following applies…
The first thing to note is that deposits are not refundable, but they are transferable.  In addition, all cancellations are subject to a minimum of a $150 service charge to cover PayPal transaction fees. In most situations, we ask for the remaining balance of a workshop is to be paid 120 days from the start of the workshop in question. If you wish to cancel within 120 days from the start of a workshop and we find someone to fill your spot, you would be entitled to receive a refund (minus your deposit and the $150 processing fee) or transfer to another workshop with no penalties or fees.
If we don't find someone to fill your spot, what does your refund window actually look like?