On June 11th, 2019 the brand new Sony 200-600 f/5.6-6.3 G OSS was announced to much fanfare, especially from wildlife photographers like myself. While I initially got my start in this industry through travel and landscape photography, my passion (and arguable obsession) with wildlife photography for the last few years has taken me to all 7 continents of this planet.
Luckily for me (and I suppose for you), the timing of this telephoto lens announcement was perfect. At the end of June and throughout part of July, I was headed to Katmai National Park in Alaska to explore two of the most incredible Brown Bear locations on the planet, McNeil River Sanctuary and Brooks Falls. With me, I had my go-to wildlife camera in the Sony a9, along with an a7R III as well as the brand new Sony a7R IV (Which I shared my initial thoughts on HERE). I couldn't of asked for a better location to test the 200-600 f/5.6-6.3 G Telephoto lens and see what it was truly capable of. With all that said, let's dive right in and see how it performed!
Focal Length 200 to 600mm
Maximum Aperture f/5.6 to 6.3
Minimum Aperture f/32 to 36
Lens Mount Sony E
Format Compatibility Full-Frame
Angle of View 12° 30′ to 4° 10′
Maximum Magnification 0.66x
Minimum Focus Distance 7.87′ / 2.4 m
Optical Design 24 Elements in 17 Groups
Diaphragm Blades 11, Rounded
Focus Type Autofocus
Image Stabilization Yes
Tripod Collar Removable and Rotating
Filter Size 95 mm (Front)
Dimensions (ø x L) 4.39 x 12.52″ / 111.5 x 318 mm
Weight 4.65 lb / 2115 g
When I first picked up the Sony FE 200-600 f/5.6-6.3 G OSS telephoto lens, I noticed that it felt very solid and familiar in my hands. None of it feels cheap, like plastic, which isn't always the case with some 3rd party telephoto lenses. If you are a Sony user (especially if you own Sony's top-end G-Master glass), this shouldn't be a surprise. While the lens itself certainly isn't lightweight, it isn't overly heavy either, especially for a lens that reaches into the 600mm range. At 4.4lbs, I suspect many photographers will want to use this lens with a monopod or via a proper wildlife/sports tripod and gimbal setup, but I found myself using it handheld most of the time which some pretty amazing results. I think this is a testament to both the Steadyshot functionality of the lens as well as the cameras I was pairing it with, but we will talk more about that later in the review.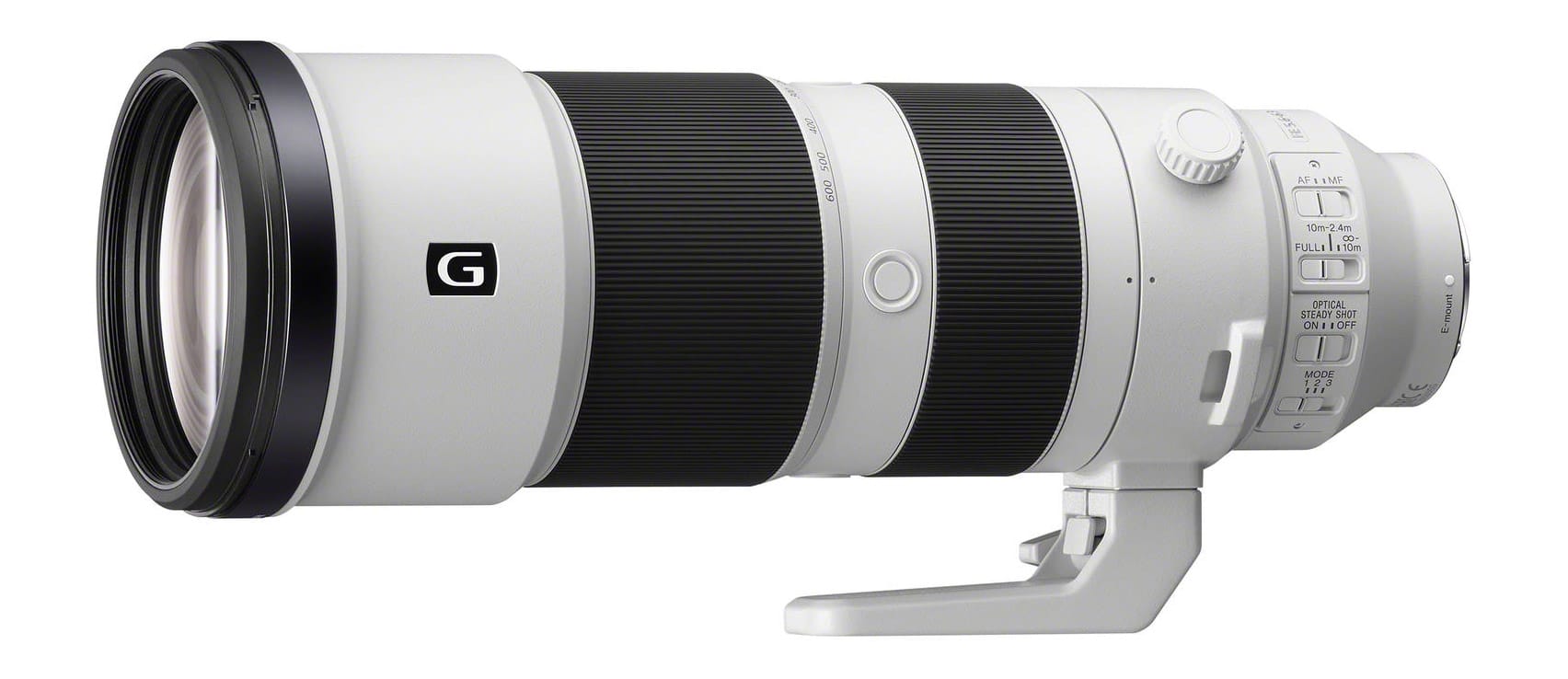 When it comes to length, this lens is also noticeably longer than Sony's other telephoto lenses, outside of the 400 f/2.8 GM and the 600 f/4 GM (which was announced alongside this lens). The good news is that this lens doesn't increase in size when you are zooming in, like many other telephoto lenses, such as the Sony 100-400 f/4.5-5.6 GM. When you zoom in and out with this lens, everything happens internally, which is a pleasant surprise! Additionally, the zoom ring is incredible. Even though this lens covers 400mm in length, in less than two inches of distance along the ring, you can find yourself going from 200mm to 600mm. This is a big deal as it makes tracking subjects and zooming in on them much quicker when photographing wildlife or sports. I should also note that 300mm is range when this lens changes from a minimum aperture of 5.6 and moves to 6.3.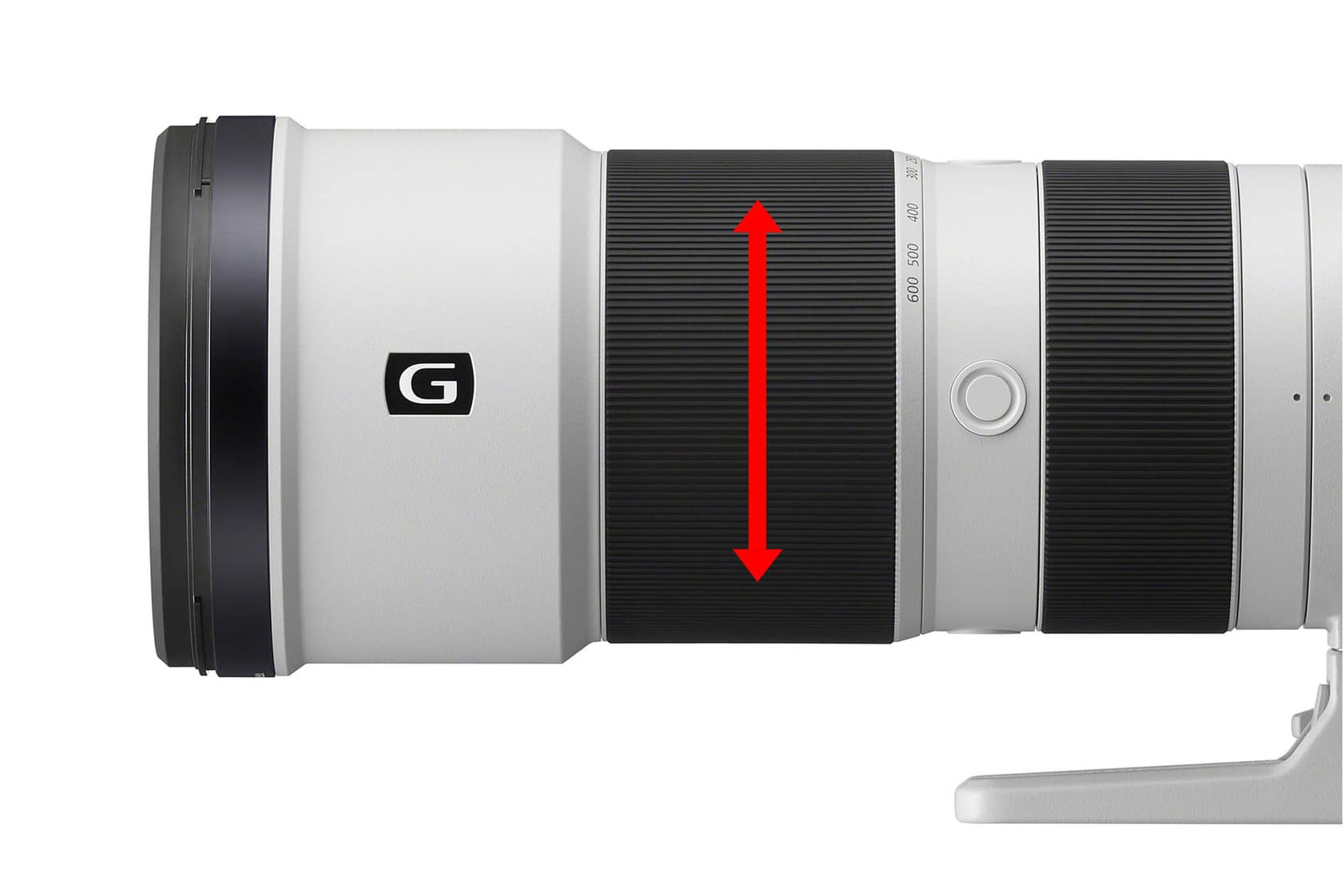 Close to the lens mount, you have a series of switches that help you control the functionality of the lens. First up, you have the Auto Focus and Manual Focus switch to help you manage which focusing mode you prefer. Next, you have the Focusing Range switch, which lets the lens know the general distance to the subject you are trying to get in focus. Choosing the right mode can help speed up the time it takes to achieve focus in many situations.  Here you can select Full, 10m – 2.4m or ∞-10m. Next, you can choose to turn on or off Optical Steady Shot, which I recommend leaving on 99% of the time. Lastly, you have the SteadyShot mode switch, which gives you mode 1, 2, and 3 as options. When should you use these different modes? I find most photographers don't fully know. Mode 1 is on by default and compensates for "normal camera shake." Mode 2 attempts to help correct for shake attributed to panning moving subjects. Mode 3 is when you are photographing "fast and irregularly moving subjects" such as birds in flight or a soccer game.
When it comes to using these super-telephoto lenses, it is important to get a feel for how fast the lens itself focuses. While this isn't the same as sharpness or AF accuracy (which leans more heavily on the cameras technical AF capabilities), it is worth discussing never the less. According to Sony, the 200-600 has a "Direct Drive Super Sonic Motor" which helps to provide quick, quiet and precise autofocus performance.
Overall in my experience, this is pretty accurate. I never once heard the AF system within the lens making noise and all in all, I did find the AF capabilities of the lens to be pretty quick and snappy. The one exception to this is when you are at the far ends of the mm range spectrum with this lens. So if I was focusing at something closer to the 200mm range and then quickly tried to find another subject farther away in the 600 mm range, it would take a second to catch up, which is often a by-product of these super-telephoto lenses. In comparison, if I was trying to photograph two subjects that were not that far away from each other, the lens was fast and would acquire the new subject incredibly quickly.
Image Quality vs Sensor Resolution
Anytime a new lens is announced, especially a telephoto lens like this, the first question I always get asked is "How sharp is it?", which is fairly understandable in the digital age of photography. The problem is that the quality of images this lens can produce is not only up to the lens, but the camera's sensor, AF capabilities and of course the user's technical skills. So with that said, how is the Sony FE 200-600 f/5.6-6.3 G OSS lens? Pretty amazing to be honest, especially considering that it isn't a G-Master Lens! I took thousands of images while in Alaska using the Sony a9, a7R III and a7R IV with this lens along with the 1.4 TC, which gave me a really good idea of both its strengths and its weaknesses. Let's dive into the results from each camera bodies to compare!
*All images are exported without sharpening to 1500px to keep this article loading quickly
If you are looking for the best wildlife and sports camera around, look no further then the 24mp Sony a9. When paired with the a9, the 200-600 is capable of some pretty amazing things! The AF capabilities of the a9 are easily the best in any camera currently on this planet and when you pair that with the 24mp images that it produces, the Sony FE 200-600 f/5.6-6.3 lens really seems to shine! While the best results generally came from just using the lens by itself with this combination, I was able to get near tac sharp results shooting with the Sony 1.4 TC, which gave me an effective mm reach of 840mm and an aperture of f/9.
When it comes to Sony's previous flagship camera, the Sony a7R III, things are a little more mixed. While this lens can still resolve the 42mp images coming out of that camera with pretty incredible results, this combination can still struggle a little with fast-moving subjects because of the limitations of the AF system of the camera. Personally, I recommend this combo if you are photographing larger animals that aren't moving too quickly throughout your scene. Just as before, the use of a 1.4 TC can still offer solid results, but I did notice a little more softening with images coming out of the a7R III then I did with the a9 when capturing moving subjects. This shouldn't be surprising as the higher the resolution of a sensor, the more easily you can find imperfections in the gear you are using.
Within the last two weeks, Sony surprised everyone with the brand new 61mp Sony a7R IV. Fortunately, I was one of a few people in the world to get my hands on the camera before it was announced and I was able to take it up to Alaska with me. This gave me a rare glimpse into not only testing the camera itself but the Sony 200-600 as well. The Sony a7R IV has a brand new AF system that borrows a lot from the a9, which means it can take plenty of images in situations where the a7R III simply couldn't keep up, such as faster-moving wildlife subjects. When combined with the 200-600, I was pretty happy with the results, although I do feel that at 61mp, you are starting to push the resolving power of this lens to its max. Because of that, the use of the 1.4TC required much more focus and attention to make sure every setting was perfect and no camera shake occurred, otherwise the results would be softer then I tend to prefer.
Additional Sony Mirrorless Cameras
While I wasn't able to use this lens on the a7 III or the a6400 (or a6500), I feel all of those combinations would also offer pretty great results. The ability to use the APS-C crop sensors of the a6400 or a6500 bodies with this lens is exciting, as you are effectively getting that much more reach out of the lens itself, even before using a teleconverter. Personally, I hope Sony announces a new APS-C camera that has a similar body to the a7 series while using the new z100 batteries, as that would definitely be my go-to back up camera for many of my wildlife adventures around the globe.
If the above images weren't enough for you, here is an additional collection of images taken with the Sony 200-600 to give you a broader idea of how it performed.
Sony 200-600 VS the Sony 100-400 f/4.5-5.6 GM
While I wanted to include an in-depth section in this review that focused on the Sony 100-400 f/4.5-5.6 GM, I realized that I needed to do more extensive testing with both the 1.4 and 2x TCs and both of these lenses to come to a true conclusion. However in the meantime, here are a few images comparing the size of both lenses vs each other. I hope to get this completed in the next week or two. More on this coming VERY SOON!
What do you mean accessories? This is a lens after all! Well, just like with my camera reviews, there are actually a few accessories that I recommend you check out if you are thinking about purchasing this lens that would make using it a little more enjoyable.
One of my favorite accessories for any of my Sony telephoto lenses is a replacement foot for the rotating lens collar. For the 200-600, this means picking up a Wimberley AP-620. What this does is shrink the height of the lens foot, which makes the lens more portable and easier to transport. Additionally, the base of the new foot is Arca Swiss compatible, so you don't need to add a separate tripod mount to the foot of the lens to attach it to a monopod or tripod.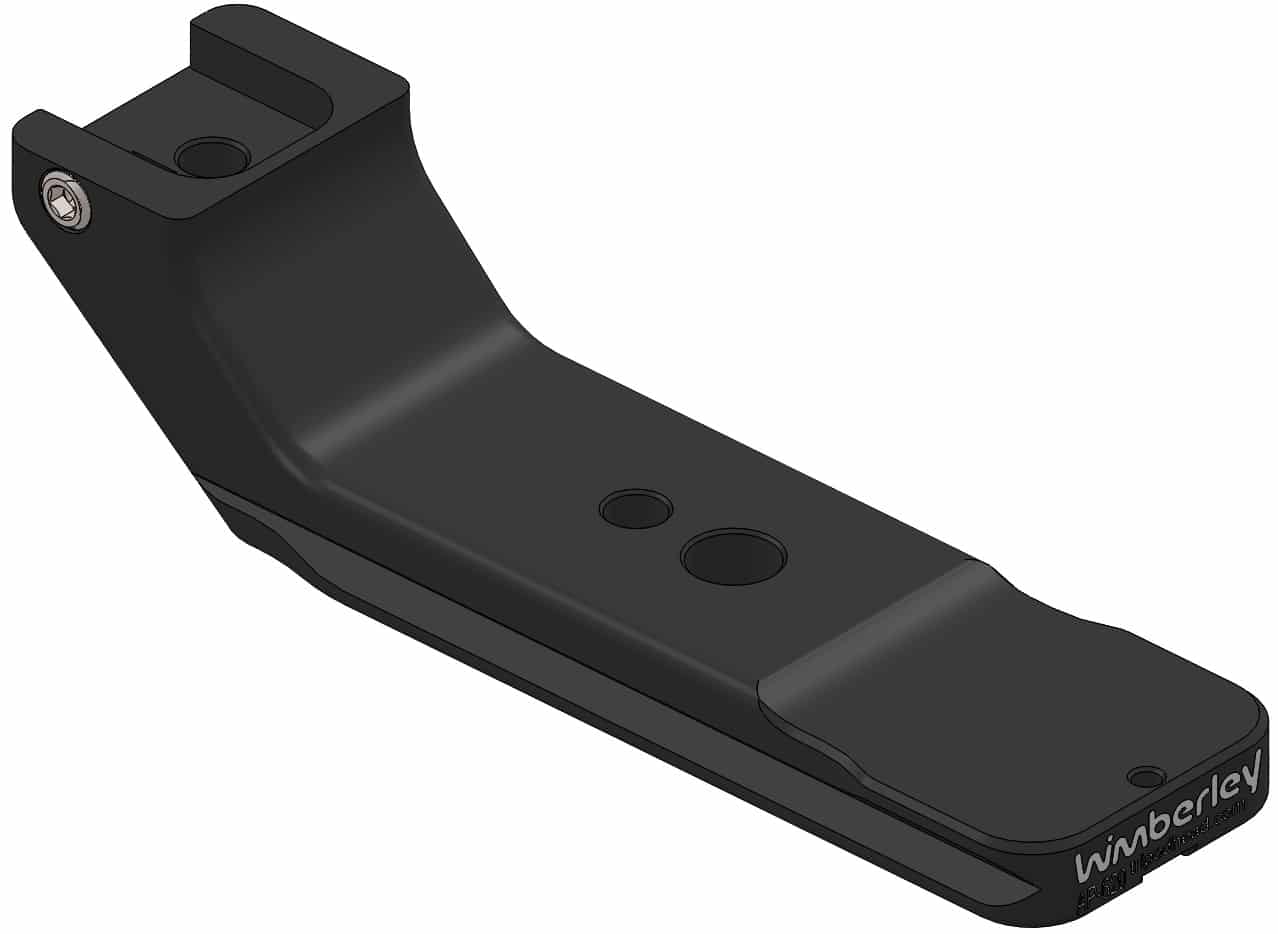 If you have ever been out in the woods with another wildlife photographer you might have seen their larger super-telephoto lenses decked out in camouflage. Made by a company called Lens Coat, these protective materials serve two main purposes, keeping your gear from drawing attention to itself when out in the field and protecting your lens from dings and scratches. In very cold climates, these protective covers also provide an easier way to grip your gear while adding a touch of insulation to the lens. While they might not be for everyone, they are a sound investment for most wildlife photographers and enthusiasts.

Final Thoughts on the Sony 200-600
With the FE 200-600 f/5.6-6.3 lens, Sony has once again continued to close the few remaining gaps in its extensive mirrorless lens lineup. While this lens was not given the G-Master status that is reserved for Sony's ultimate top tier glass, it is still an incredibly impressive lens that is capable of capturing some truly amazing wildlife images, especially if you have a little bit of light to work with. With a variable aperture of f/5.6-6.3, it certainly isn't going to be winning any awards for the fastest telephoto lens on the market, which is fine in my book at its price point.
With a retail price of $1,998.00 USD, Sony seems to be trying to find the middle ground between its top-end G-Master series of lenses that demand a premium price tag, and third-party options from the likes of Sigma and Tamron. While both of those lenses are hundreds of dollars cheaper than this lens, in my opinion, this lens is vastly superior when it comes to image quality. Not even taking into account that this is a native 200-600 lens that doesn't require a 3rd party lens adapter to work. Pair it with the likes of the Sony a9 or the new Sony a7R IV and you have a good chance of capturing some pretty amazing images.
While it isn't the smallest or lightest lens, it is one of the most versatile & affordable wildlife and sports-focused lenses Sony has available today. While I will still find myself reaching for the Sony 400 f/2.8 GM and 600 f/4 GM for many of my projects, I am also purchasing my own copy of this lens to accompany me on a variety of different trips and projects around the world. That in itself should say something!
As a Sony Ambassador and Artisan of Imagery, I have been connected with Sony for the last five years professionally. Much like a Canon Explorer of Light or Nikon Ambassador, this relationship gives me early access to many of Sony's products, such as the 200-600 f/5.6-6.3 G telephoto lens. Regardless of that, Sony did not ask me nor pay me to write this review. I returned this lens to Sony once I wrapped up the review and as I mentioned above, purchased my own copy since then. These are my own thoughts after using the lens for multiple weeks in Alaska photographing wildlife this summer.
What Questions Do You Have?
If you have questions about this lens, please feel free to leave them in the comments below. Soon I plan on releasing a separate blog article that more directly compares the Sony 100-400 f/4.5-5.6 GM with this lens, which should be a good read. I will update this section of the review when that finally gets completed!