Indian Snow Leopard Photography Expedition
Come join us in India for a once-of-a-lifetime experience photographing wild Snow Leopards in the Himalayas. As the most elusive big cat on the planet, it is safe to say that seeing, let alone photographing, a wild Snow Leopard is at the top of every wildlife photographer's bucket list experience and we are here to help make those dreams a reality. For 11 days, we will explore some of the most beautiful and rugged landscapes in the world, the Indian Himalayas, in search of not only the Snow Leopard but also Ibex, Urial, Wolf, Red Fox, Golden Eagles and both Bearded and Himalayan Griffon Vultures. The great things about this trip is that we are working with a team of wildlife spotters and naturalists who job it is to help us find all of these incredible creatures, giving our group a much chance at success to photograph the elusive snow leopard. There is so much to see in these remote and vast ecosystems!
December 2nd – 12th, 2022
The Elusive Snow Leopard

This workshop starts in the town of Leh, India where you and the rest of our group will relax for two days as we acclimatize to the high altitudes (13,000 ft) of the region. From there we head to our main outpost, the Snow Leopard Lodge of Ulley. For the next 7 days, we will focus our time and energy of photographing as much wildlife as we can. Each morning there is a 7am wake up call before we all have breakfast around 8:30. While this is happening, our extensive team of spotters is heading out into the mountains in search of snow leopards and other wildlife they can find. Depending on the distance to the spotted animals, our expeditions will take advantage of the lodge vehicles to get us closer. At the same time, short to midrange hikes will occasionally be required to get us to the best viewing locations. The lodge and our vehicles are heated to help keep everyone warm, and in good spirits, throughout each of the days, we have up in the Himalayas. Once we are ready to check out of the lodge, we will head back down to Leh for one final night to celebrate our adventure together!
With all of this in mind, let's talk for a second about what this adventure/workshop IS NOT. This adventure is not like going to the Zoo or even going on Safari in a place like Africa. We are not heading to the Indian Himalayas to stop at a conservation center or a zoo that gives you easy and close access to Snow Leopards. If that is your goal, there are a handful of expensive businesses around the world that will help you take photos of captive snow leopards being held in enclosures. We are looking for WILD snow leopards, which means that sightings can be both close (if the snow leopards are feeding) or at a distance (50m to 500m). Because of this, you will want to bring the longest lens you own to help overcome some of these challenges. On top of that, we provide camera adapters for the larger spotting scopes our team has for situations where the snow leopards are farther away than we would like. As always, nothing with nature is guaranteed, but between our location, our guides, our team of expert trackers/spotters, and myself…our goal is to give you the best chances to see, experience, and photograph wild snow leopards in the Himalayas!
Indian Snow Leopard Photography Workshop
With two photo instructors present for the duration of the workshop, you will have plenty of opportunity for one on one instruction to further the skills that you feel you need to work on. If the Indian Snow Leopard Photography Workshop is full and you wanted to be added to the waiting list, click HERE.
* please read the workshop F.A.Q. section on this page to learn more about visiting India and check out our cancellation policies if you have any questions.
Indian Snow Leopard Photography Workshop - Areas to Explore
Join the Workshop Waitlist to learn more about any upcoming adventures...
Join the Workshop Waitlist to learn more about any upcoming adventures...
WHY SHOULD YOU TAKE A WORKSHOP WITH US?
A GREAT question! As a professional wildlife, landscape, and travel photographer for the last 15 years, I have been very fortunate to have worked all over the globe, documenting various aspects of this beautiful planet that we live on. I have extensive experience shooting in nearly every climate you can imagine and even some you can't 🙂 On top of this, I absolutely love teaching. I have worked for National Geographic as a photography instructor in South America and currently, I average around 10-15 workshops year after year. I am a firm believer in the organic approach I take to teaching photography, which involves a mixture of technical, philosophical, and hands-on learning that gives you the best opportunity for not only furthering your photography skills but retaining that information as you progress as an artist well after our time together has ended.
WHEN DOES THE WORKSHOP START?
The workshop starts December 2nd in Leh, India. This is an arrival day so you are free to find a flight that works for your schedule to land on this day. 
WHEN DOES THE WORKSHOP END?
The workshop ends on December 12th. We will drive everyone to the airport to catch your return flights home or onward to other destinations around India if you are choosing to stay in the country.
WHAT AIRPORT DO I FLY IN & OUT OF?
You fly in & out of the Kushok Bakula Rimpochee Airport in Leh, India (IXL).
DO YOU NEED A COVID VACCINE?
Please check with your local embassy or State Department website to find out about any restrictions on entry into India.
DO YOU NEED A VISA TO ENTER INDIA?
Yes, you most likely need a VISA to enter India. Luckily this process is now much easier than it has been in the past as you can do it online. (LINK)
WHAT ARE OUR ACCOMMODATIONS LIKE?
Because of the remote nature of this workshop, there are no "Luxury" accommodation options. The hotels and lodges we stay at are comfortable and warm, and offer excellent food and amazing service.
CAN I GET A PRIVATE SINGLE ROOM FOR THIS WORKSHOP?
Technically yes, but because of the extremely limited space available at our main lodge, the price for a Single Room Supplement is around $2500 USD.
WHAT KIND OF TRANSPORTATION WILL WE HAVE?
For transportation, we will 4×4 Toyota Landcruisers and other 4×4 vehicles to navigate around the Himalayan mountains.
HOW PHYSICALLY CHALLENGING IS THIS WORKSHOP?
While our adventure into the Indian Himalayas is generally fairly easy/moderate, you will be at a high altitude throughout this trip. This will make things such as hiking up a small to moderate slope a bit more challenging than you might be used to. Definitely consult a Dr. before signing up for this workshop to make sure you can handle the altitude.
Meet Your Instructors & Guides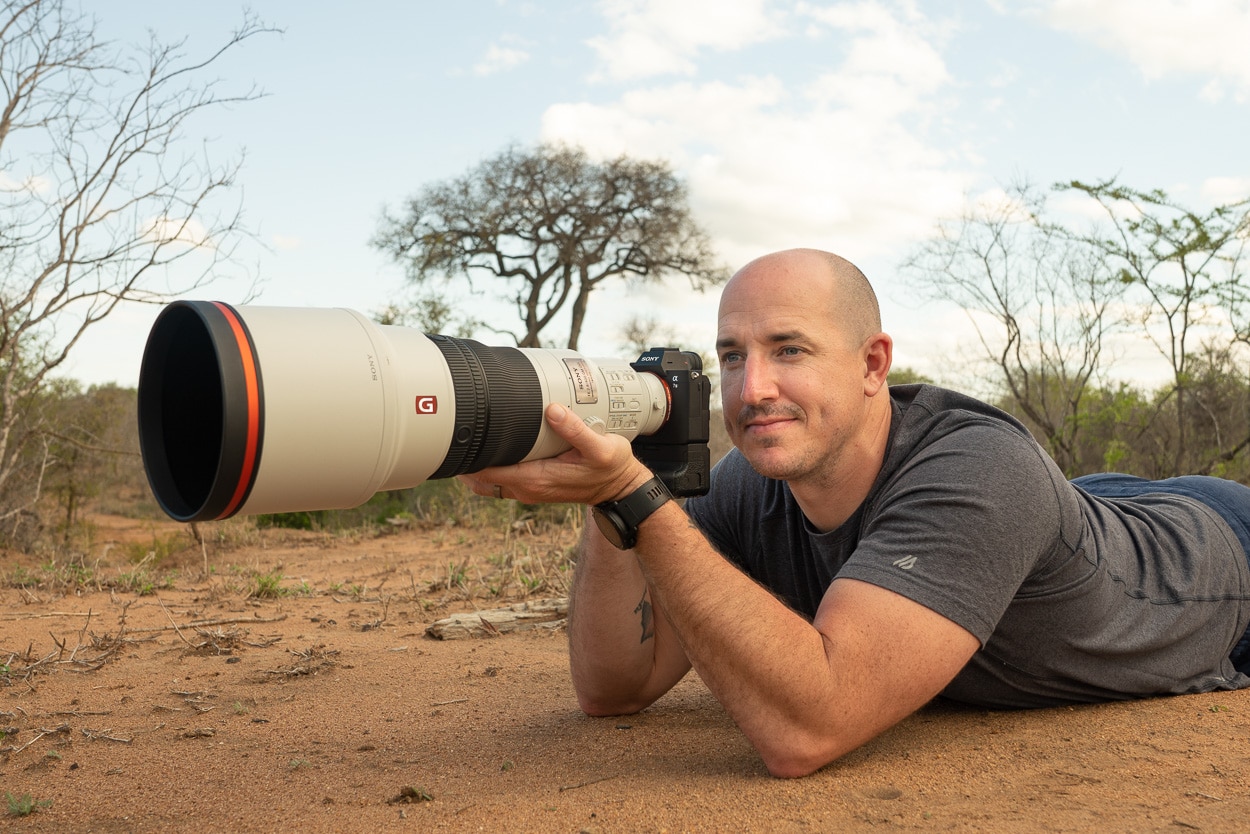 Colby Brown
Owner/Photographer/Author
Colby Brown is a photographer, photo educator and author based out of Eastern Pennsylvania. Specializing in wildlife, landscape and travel photography, his photographic portfolio spans the four corners of the globe and all 7 continents. Not too long after picking up his first digital camera in 2006, Colby was leading workshops for National Geographic in South America, further spurring his love for both travel and photo education. In 2011, he founded The Giving Lens, an organization that blends photo education with support for various non-governmental organizations (NGO) and causes around the world, such as child education, clean drinking water projects, and women's rights.
Cannon Spradley
Posted on:
Fall in the Dolomites
Just do it!
Italy on its own is amazing, but Colby somehow makes it even better. Also, the beautiful hikes help to balance out the delicious carbs, so it's a win-win.
If you've ever considered taking a workshop with Colby, just do it already. He is personable, knowledgeable, helpful, and his workshops are next-level experiences. And he's there for advice and helps long after you fly home. I've been on several(...)
Beyond Expectations!
The trip to Cuba was out of this world; Colby and his team's meticulous attention to detail and elaborate plans for each hour of each day made it a very efficient photo trip. The things we did and the places we went would never be possible without the insider knowledge and experience Colby had. The photography instructions were always kind and I learned many new things not only from Colby but also from my(...)
Madhavan Parthasarthy
Posted on:
Lofoten Islands - Norway
Amazing Aurora Experience!
As always, Colby's workshops never disappoint. I had spent a week (on my own) in Iceland last year and failed to see the lights. Colby and Pedro told me they have a 100% hit rate for the aurora in Norway, and they did not disappoint! We had several nights of amazing northern lights, along with several gorgeous sunrise and sunset shots in a dramatically beautiful landscape.
Other Photography Workshops Worth Checking Out!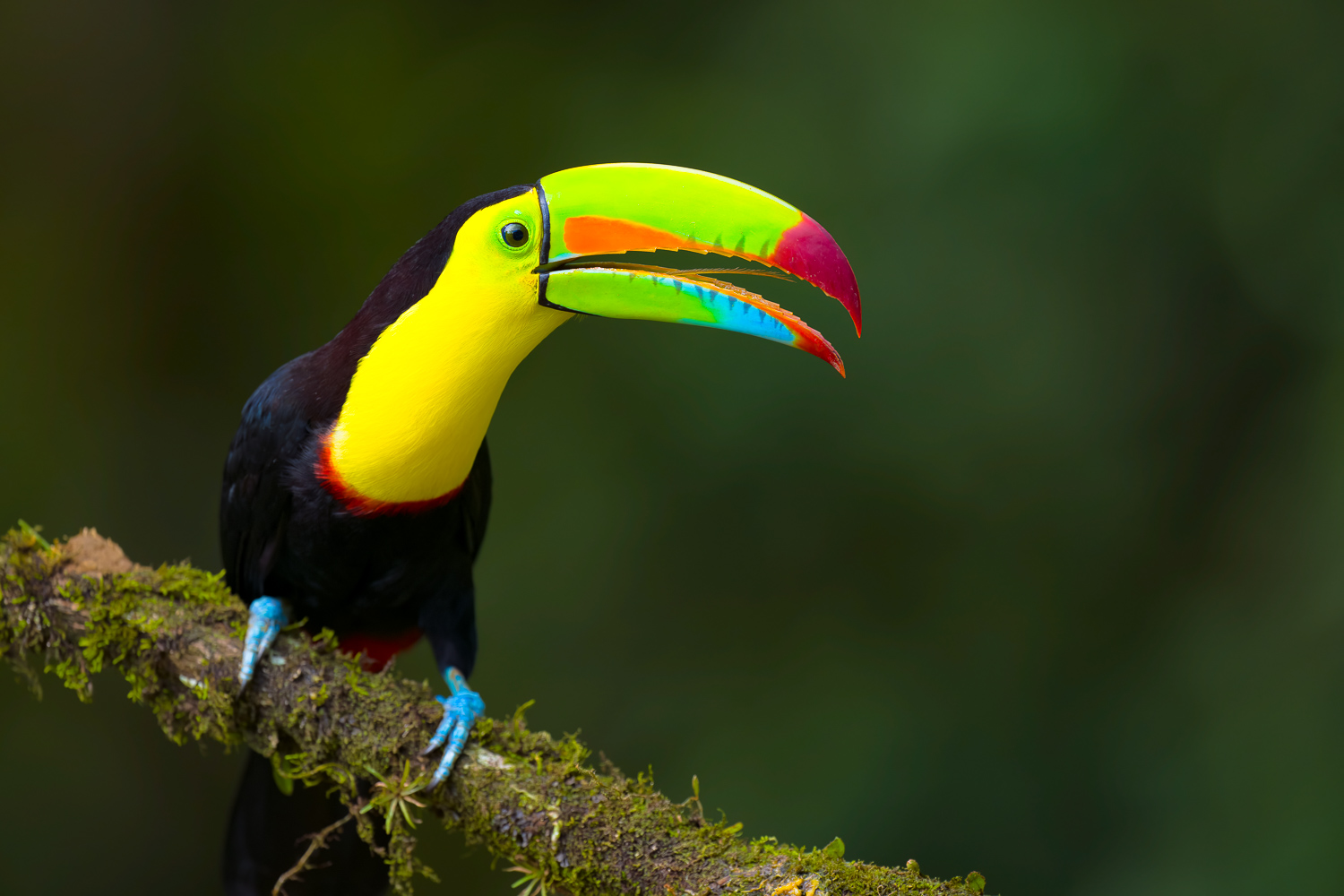 January 7th - 15th, 2024

Join me next January in one of the most biologically diverse countries on the planet, Costa Rica, where we will spend 9 days photographing toucans, macaws, rare frogs, snakes, sloths, anteaters and much more.
Cancellation & Refund Policy
No one wants to miss out on a trip of a life time…but things do happen. In those situations, the following applies…
The first thing to note is that deposits are not refundable, but they are transferable.  In addition, all cancellations are subject to a minimum of a $150 service charge to cover PayPal transaction fees. In most situations, we ask for the remaining balance of a workshop is to be paid 120 days from the start of the workshop in question. If you wish to cancel within 120 days from the start of a workshop and we find someone to fill your spot, you would be entitled to receive a refund (minus your deposit and the $150 processing fee) or transfer to another workshop with no penalties or fees.
If we don't find someone to fill your spot, what does your refund window actually look like?