Indian Tiger Photo Safari
Come join us on this incredible Indian wildlife photo safari as we focus our energy and efforts on photographing the elusive and incredibly beautiful Bengal Tiger. To do this, we have put together an amazing itinerary within India that gives you a total of 14 driving safaris in between Jim Corbett and Ranthambore National Parks. This will give you extremely high chances to see, experience, and photograph the most beautiful of the big cats, the Bengal Tiger.
Indian Tiger Photo Safari 2024
In addition to the Bengal Tiger, Jim Corbett and Ranthambore National Parks are home to countless other wildlife species that we will photograph along the way. This can include a variety of different monkey species, Indian elephants, deer, raptors, kingfishers, bee-eaters, and peacocks to name a few. In April/May, India is approaching the summer months, and with that comes the Summer heat. The good news is that this heat will push the animals to the remaining watering holes, giving our workshop group incredible opportunities to photograph the wildlife that calls both of these national parks home.
This workshop both starts and ends in New Delhi (DEL), so you can plan your flights accordingly. With an arrival day on May 2nd, you are free to arrive at any time during the day as our team will pick you up from the airport and take you to our hotel. Speaking of hotels, or lodges throughout this trip will be a mixture of 3 & 4-star luxury  accommodations that provide incredible food & service throughout our time in the country. If you are curious about which camera gear to bring on a trip like this, check out our FAQ section at the bottom of this workshop page.4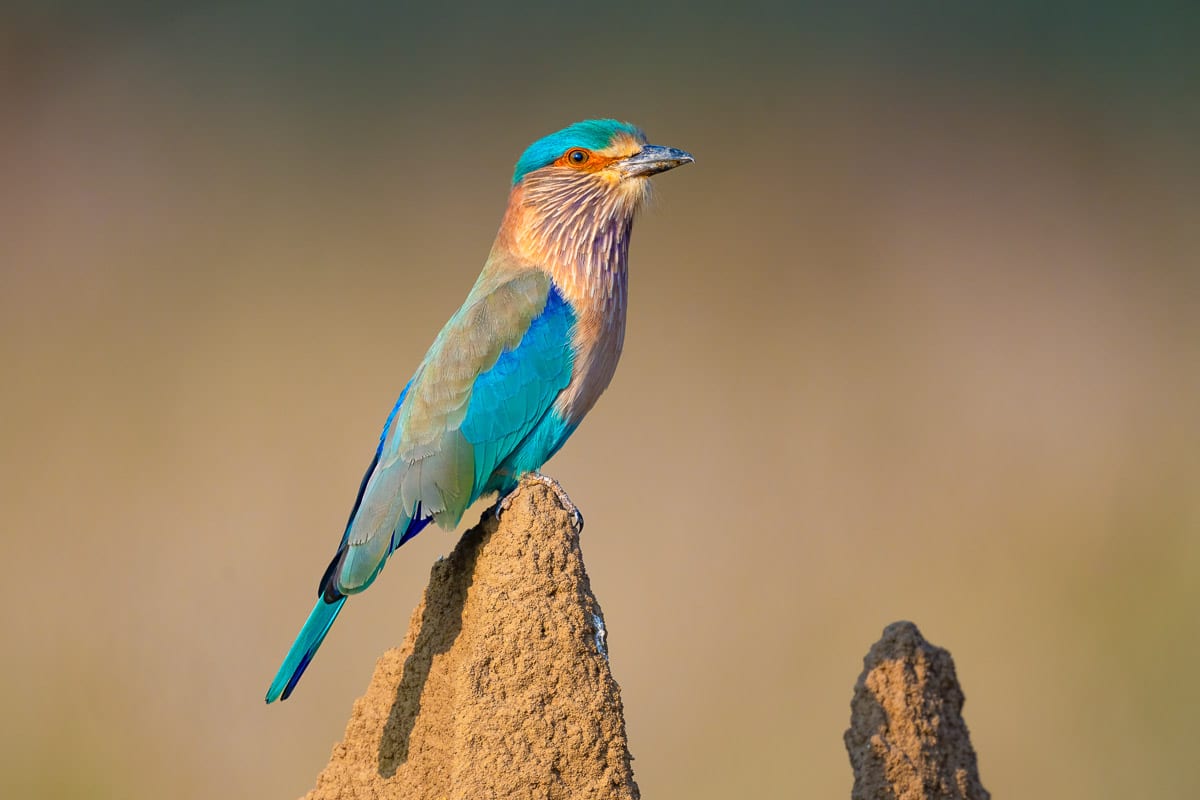 Tigers of India Photography Workshop
With a small workshop group, you will have plenty of opportunities for one on one instruction to further the skills that you feel you need to work on. If the workshop is full and you wanted to be added to the waiting list, click HERE.
* please read the workshop F.A.Q. section on this page to learn more about visiting India and check out our cancellation policies if you have any questions.
All Workshop Deposits Are Transferable to
Other Workshops if Something Comes Up...
*See our Cancellation Policy for more info...
Areas to Explore in India
Join the Workshop Waitlist to learn more about any upcoming adventures...
Join the Workshop Waitlist to learn more about any upcoming adventures...
WHY SHOULD I JOIN YOUR INDIA WORKSHOP?
Although I might be a bit biased, you should definitely join! 😉 While there are a number of photography workshops being offered in places like India, none of them offer a similar experience. Not only have I been working as a photo workshop instructor for 18 years, which included time leading trips for National Geographic, but I have spent much of my career exploring places like India. For the last four years, I have been leading trips to India to focus on a variety of different species. I work hard to ensure I meet each of my clients at their own level, providing ample 1 on 1 time while we are out in the field. This, combined with the "collaborative learning environment" that we foster on all our trips, provides a unique and engaging learning experience for photographers of all levels on this workshop. Our goal is to make sure that you get everything possible out of this workshop experience!
WHICH AIRPORT DO YOU FLY INTO?
This workshop starts in New Delhi (DEL airport code) on the first day of your workshop, which acts as an arrival day. You are free to land at any point during May 2nd, 2024 as we will pick you up from the airport and bring you back to our hotel to rest.
*Please note that the workshop dates might shift a day or two depending on final permits from the National Parks. Please confirm any flights with us before booking…
WHICH AIRPORT DO YOU FLY OUT OF?
We arrive back in New Delhi in the late afternoon/early evening on our final day. You can look for flights out that night, May 13th, or for the following day if you wish to stay one more night (the cost of an additional hotel room will be extra, however).
*Please note that the workshop dates might shift a day or two depending on final permits from the National Parks. Please confirm any flights with us before booking…
DO YOU NEED A VISA TO ENTER INDIA?
Depending on which country you are from, you might need VISAS to enter India. Be sure to check with your local Indian embassy for all entry requirements. To apply for an e-visa, click HERE.
WHAT COVID RESTRICTIONS WILL BE IN PLACE?
As India adjusts its COVID regulations, so will Colby Brown Photography. We will update this section of the FAQ closer to the start date of the workshop with any relevant information.
WHAT IS OUR PHOTOGRAPHIC FOCUS?
The main focus of this workshop will be concentrated wildlife photography, specifically photographing the Bengal Tigers of India. I have chosen two of my favorite National Parks for this adventure in Todoba and Bandhavgarh National Parks. In addition to our focus on Tigers, we will have plenty of opportunities to photograph various species of monkeys, owls, deer, kingfishers, colorful bee-eaters and a wide assortment of other creatures.
WHAT CAN I EXPECT IN TERMS OF THE WEATHER?
In India in April and May, we will be approaching the Summer months. This means that it can get very hot during the day with average temperatures ranging from 82F to 108F depending on the weather. The good news is that this heat will bring out the Tigers to the few remaining watering holes, giving our small workshop group a significantly higher chance at photographing tigers throughout this adventure!
HOW MANY PEOPLE IN OUR SAFARI VEHICLE?
This is a great question and one that doesn't always get asked when it comes to wildlife photography workshops/tours. This group is going to max out at six people, to make sure that everyone has enough room in our private vehicles throughout our time in India. We will use two jeeps on our safari's with three clients in each Jeep. Myself and our local tiger tracker and photographer will switch off which jeep we are in for each safari, making the total # of clients + instructors in each vehicle  set at 4 at any one time.
HOW MUCH DOES A SINGLE SUPPLEMENT ROOM COST?
The workshop tuition listed above is based on double occupancy (shared rooms with another client of the same sex if you are traveling solo). If there is availability for a single room for the workshop, the cost is $1600 USD extra. This is on a first-come, first-served basis and is based on room availability at our hotels.
WHAT CAMERA GEAR SHOULD I BRING?
With a focus purely on Wildlife photography, you will want to bring some of your longest lenses. I tend to find that covering a range of 200mm – 600mm will give you the best potential coverage for the different wildlife species we will find on this adventure.
In Colby's gear bag, you will find the following…
Sony a1 (2)
Sony 400mm f/2.8 GM
Sony 600mm f/2.8 GM
Sony 70-200 f/2.8 GM II
Sony 1.4 & 2x Tele-converter
Meet Your Instructors & Guides Colby Brown
Owner/Photographer/Author
Colby Brown is a photographer, photo educator and author based out of Eastern Pennsylvania. Specializing in landscape, travel and humanitarian photography, his photographic portfolio spans the four corners of the globe and all 7 continents. Not too long after picking up his first digital camera in 2006, Colby was leading workshops for National Geographic in South America, further spurring his love for both travel and photo education. In 2011, he founded The Giving Lens, an organization that blends photo education with support for various non-governmental organizations (NGO) and causes around the world, such as child education, clean drinking water projects, and women's rights.
Other Workshops Worth Checking Out!
February 24th - March 2nd, 2024

Join us this February as we explore this impressive series of Islands located above the Arctic Circle. While we will work hard to get you in the right spot for both sunrise and sunset, with over half the day steeped in darkness, we will make sure to chase any and all Aurora activity that presents itself throughout our time in the Lofoten Islands.
Cancellation & Refund Policy
No one wants to miss out on a trip of a life time…but things do happen. In those situations, the following applies…
The first thing to note is that deposits are not refundable, but they are transferable.  In addition, all cancellations are subject to a minimum of a $150 service charge to cover PayPal transaction fees. In most situations, we ask for the remaining balance of a workshop is to be paid 120 days from the start of the workshop in question. If you wish to cancel within 120 days from the start of a workshop and we find someone to fill your spot, you would be entitled to receive a refund (minus your deposit and the $150 processing fee) or transfer to another workshop with no penalties or fees.
If we don't find someone to fill your spot, what does your refund window actually look like?